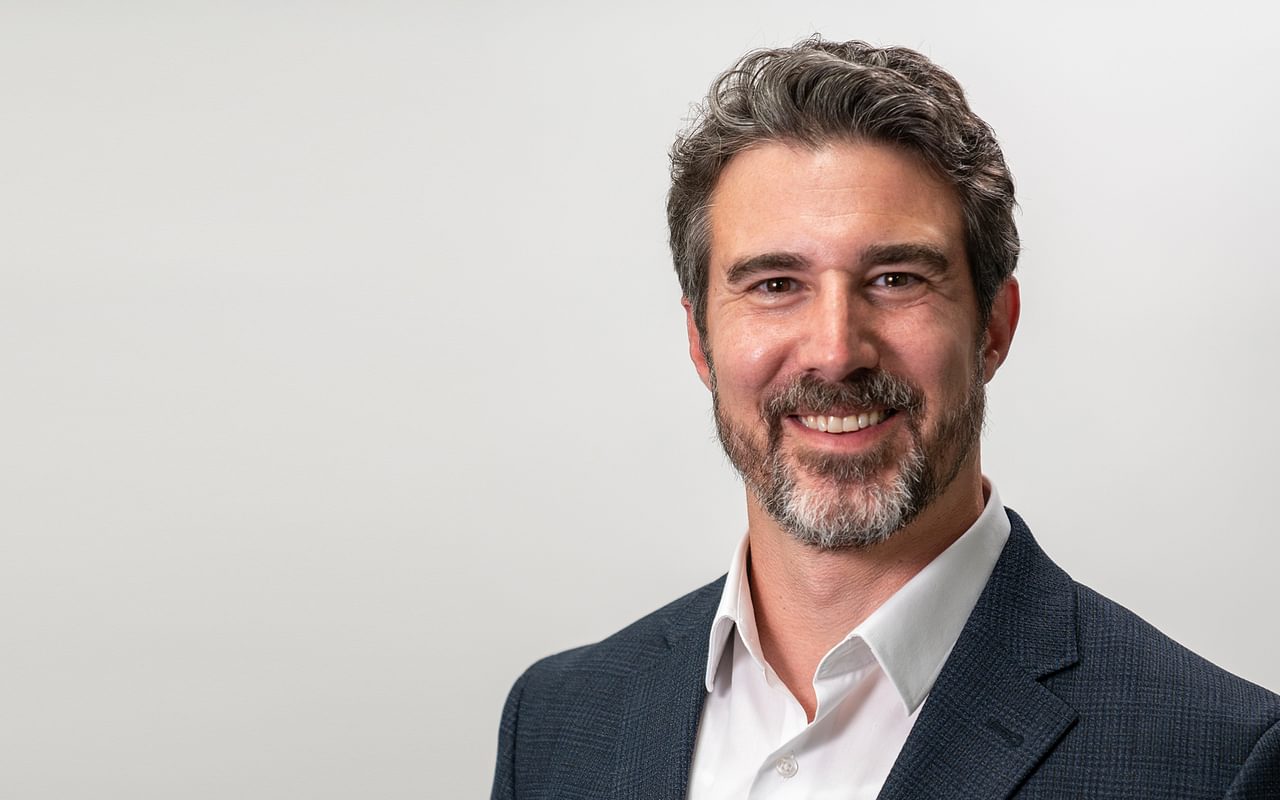 Media veteran and communications strategist Matt Merritt joined Paulsen full-time to serve in the role of Director of Public Relations.
The former newspaper reporter and editor transitioned into public relations in 2008 and worked for global ethanol leader POET in a variety of public relations roles. Matt would later work with Paulsen on public relations and strategic communications on a contract basis.
"Matt brings so much industry experience to our communications work," says Paulsen President & CEO Marcus Squier. "We've encountered numerous situations where being able to utilize his level of expertise is essential to supporting our clients' objectives around messaging, advancing their narrative and the like."
Matt studied English at Augustana University in Sioux Falls. His advisor nudged him toward the school newspaper, and he never looked back. "I loved it," he recalls. "The variety, the changing nature of covering the news and bouncing around from one story to another. It was just fun."
He built a strong resume in the newspaper business after graduating from college, first as a beat reporter and eventually as editor in chief for Minnesota's Austin Daily Herald. Later he worked as a frontline editor for the Sioux Falls Argus Leader, focusing primarily on agriculture and education.
When Matt made the switch to public relations, he applied many of the same skills he had built in journalism to support POET's efforts to influence its own narrative. "POET was building out its ability to get its message out in the press. The ethanol industry had been taking a lot of fire from the oil industry for a number of years," he recalls.
Matt enjoyed the challenges this presented, but he appreciated the people he met along the way, too. "I spent a lot of time with farmers learning about rural America and agriculture," Matt says.
He also liked working closely with ag reporters. "Most of the reporters you work with are passionate about journalism, shining a light on the dark corners of the world," he says. "When you talk with an ag reporter, they have that journalist mindset along with a very real passion about agriculture."
Outside of his professional career, Matt enjoys woodworking, reading and writing for pleasure. He and his wife live in Sioux Falls and are parents to four children spanning sixteen years in age. They also take care of a dog and a pair of pet lizards.
He is thrilled about the opportunity to work full-time at Paulsen. "Here's a group of people that I like and a place where I want to be," he says. "It really is authentic."
The feeling is mutual for Paulsen. "Matt is thoughtful, articulate, strategic," says Mark Smither, Chief Strategic Officer at Paulsen. "He's able to help our clients get out in front of a story and take control of the narrative—and that is so critically important in today's media landscape."