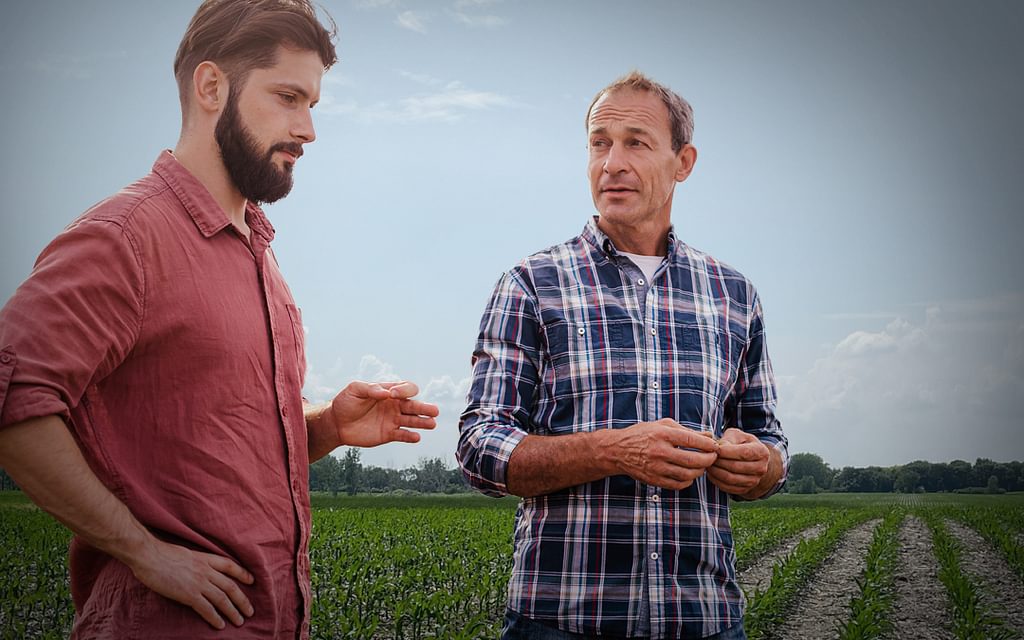 Listening should be a cornerstone of any checkoff organization that wants to serve and support farmers well. Why? Because listening helps you understand their perspectives and needs. That way, your checkoff can develop programs and initiatives that align.
But you may be wondering the following:
How can we properly listen to a large number of farmers?

Is there a way to ensure all opinions are equally heard?

How can we effectively have conversations about difficult topics?
It's true. Capturing and understanding a diverse range of farmers' opinions can be challenging. However, it is possible. At Paulsen, our Rural97 team offers a solution that's helped numerous checkoff organizations. It's our Paulsen FOCUS platform.
How a FOCUS session works
Participants join the FOCUS platform from their computer or tablet at the scheduled time and an experienced Paulsen facilitator guides the whole group through each question within the survey. Anonymized responses appear on screen in real-time, allowing participants to observe individual ideas as well as group trends.
There are numerous benefits of a FOCUS session:
You can have up to 75 participants

Participants can be in a room or remote across the country

Answers are anonymous and seen in real-time by all participants

Everyone has an equal voice

Encourages collaboration, ideation and thoughtful exploration of topics

Results are tabulated and available soon after the session
To learn more about how a FOCUS session works, watch this video:
Asking the right questions
Another key to listening is understanding your goals and then asking the right questions. That's why before a FOCUS session, we do a discovery session to learn objectives and goals. From there, our team will write a mix of qualitative and quantitative questions.
For example, some questions a checkoff can ask include:
Are you proud to invest in the checkoff?

Do you feel producers lead decisions made by the checkoff?

Do you believe producers are well-represented in our consumer-facing promotions?

What do you want to hear more about from your checkoff?
Questions can also focus on a specific topic. For example:
On a scale of 1 to 10, how important will the issue of sustainability be on your operation in the next 10 years?

What do you believe consumers should know about sustainability?

How should our industry respond to this sustainability trend?

Are you aware of any sustainability efforts the checkoff is doing?
As far as who participates in a FOCUS session, you can provide who you'd like to participate or we can help you find an audience. Here are some ideas you can use to find participants:
Invite your board of directors

Use your e-newsletter subscription list to ask for volunteers

Offer an incentive to encourage farmers to participate

Rent a list (with Paulsen's help)

Tap into pre-created communities ready to offer feedback

Use digital marketing to geotarget an audience
Leverage Paulsen FOCUS for your organization
If you want to effectively listen and understand farmers' perspectives for your commodity group – or any rural-facing organization – consider hosting a FOCUS session. Our strategic research consultants are ready to help you ask the right questions and gather feedback that can significantly impact your checkoff's efforts.
To learn more or to schedule a FOCUS session, call us at 605-336-1745 or send us a message here.