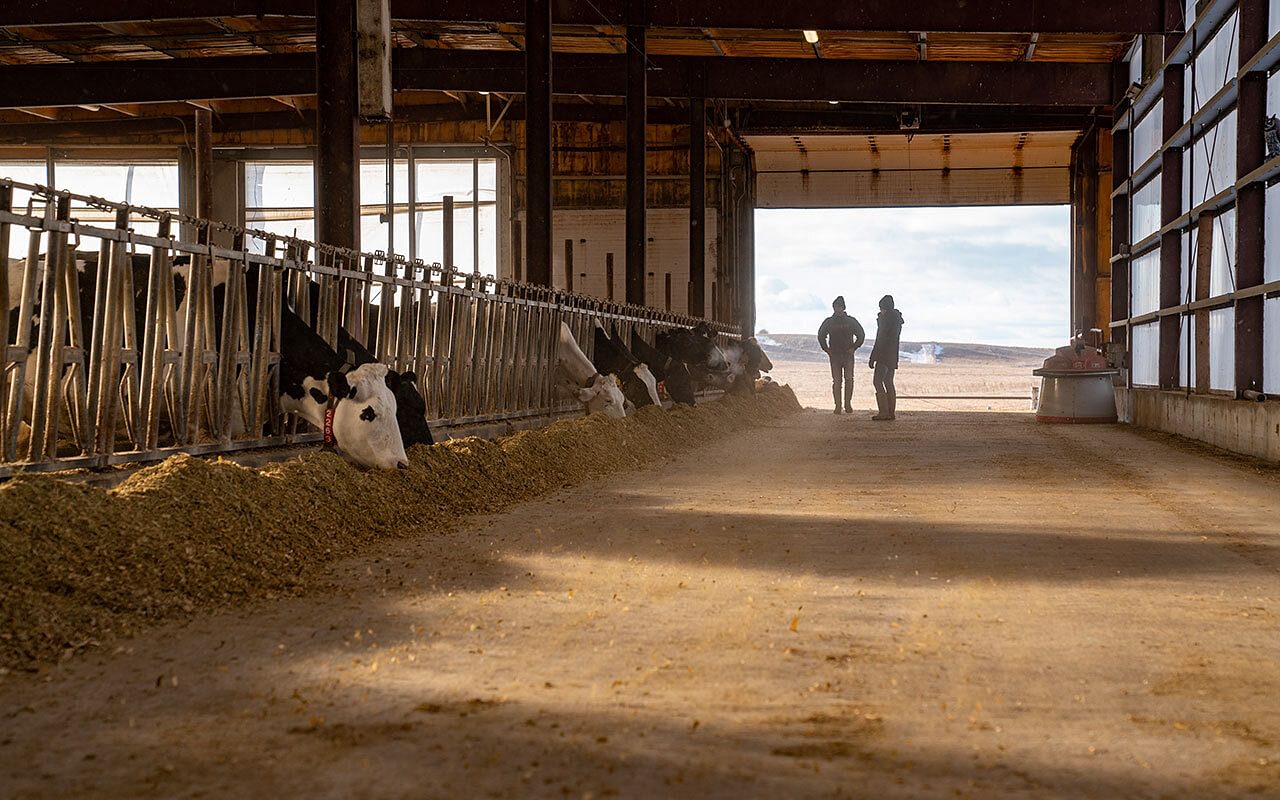 As a checkoff organization – whether on the national or state level – you are bringing value to farmers by working on their behalf. This may include expanding markets, promoting commodities to consumers, funding production research, providing educational programs and more.
But how are you communicating that value to your farmer investors?
With farmers facing tight margins and an onslaught of consumer and policy pressures, now is a crucial time to establish a strong line of communication with them. In this article, I'll shed some light on the role farmer communication plays in the success and impact of your checkoff organization. I'll also share best practices you can implement to build trust, foster collaboration and ensure your initiatives align with the needs of the farmers you serve.
Why is farmer communication important?
First, it is important to understand why communication between your checkoff organization and farmers is so crucial. Your checkoff organization should be a reflection of the producers who fund it. That starts with communication.
Good, effective communication will provide farmers with the following:
Transparency: Farmers will understand how their checkoff funds are being utilized.

Awareness: Informed farmers who know what programs are available to them are more likely to actively participate.

Ownership: Showing farmers that their perspectives shape the direction and priorities of your checkoff will provide a sense of ownership.

Trust: Regular communication can build trust and strengthen support.
Before you communicate, listen.
If you want to know what your farmers need more clarity on, ask them. Don't make assumptions about farmers and what they want to hear. They are a diverse group with varying opinions.
The following are some ways you can hear from farmers.
Conduct a survey. Gather input from your farmers via a survey. You can do this with an online survey, pulse survey via SMS, a form at an event or meeting or by phone. Surveys can be conducted on a regular basis.

Hold a listening session or focus group. Provide farmers a safe space to openly share their thoughts, concerns and ideas. You can do this by using an online platform that keeps farmers anonymous. This can be a fast way to gain insight and opinions.

Go out and do farm visits. Conduct a listening tour by meeting producers on their own turf. This also allows you to form a personal connection with some farmers.

Ask your advisory group or producer board. Your checkoff is probably led by a board of farmers or an advisory group. If applicable, use this group to gather insight, feedback and recommendations on communication strategies.

Build a pipeline for new, emerging leaders. Ensure your checkoff has access to new ideas and leadership succession by forming a group for young leaders.
The questions you ask should get you answers that'll guide your farmer communication strategy. Keep that in mind when you write them. Example questions you can ask:
Are you proud to invest in the checkoff?

Do you feel decisions made by the checkoff are led by producers?

Do you believe producers are well-represented in the checkoff's consumer-focused promotions?

Do you want more information on supply chains and marketing opportunities?

What do you want to hear more about from your checkoff?
Best practices for farmer communication
When it comes to creating a successful communication strategy for farmers, I recommend starting with who, why and how.
1) Who is delivering the message matters.
It is most effective to use farmer-to-farmer messaging. This is key to gaining credibility and trust. Farmers heavily influence other farmers. That is why they need to see themselves in your communication tactics.
Some ways you can do this:
Producer Features: Capture video footage of a farmer talking about the checkoff in his or her own words.

Farmer Takeover: Have a farmer takeover your checkoff's social media for the day.

Guest Blogger: If you have articles on a blog, invite producers to share about the checkoff.

Board News: Have your farmer board members share any big checkoff happenings.
2) Focus on the why.
Context is everything. Yes, farmers want to know how their money is being spent. But more importantly, they're curious why it's funding certain things. Aim to answer the question, 'How does it benefit my operation?' Tell farmers why the checkoff matters to their operations and the future of the industry as a whole.
3) How are farmers receiving information?
It can be hard to connect with farmers. They lead busy days managing their operations. But how they receive information impacts checkoff awareness, understanding and sentiment. Meet farmers where they are.
What does that look like? It probably means your communication plan should include a mix of traditional and digital. An Ag Media Council survey from 2020 shows that 73% of producers read ag magazines or newspapers and 66% read ag e-newsletters. While farmers under 45 prefer Facebook and YouTube.
Try the following strategies:
A checkoff-sponsored advertorial in a producer magazine for your industry.

A print ad with a statistic that shows how the checkoff is bringing value.

Digital ads similar to the print ad that are geotargeted to farms.

Radio ads during peak planting or harvesting seasons.

Monthly e-newsletter providing updates on 2-3 initiatives.

Social media (organic and paid) that communicates the value of the checkoff.
Start to build trust and collaboration for your checkoff
In conclusion, effective communication with farmers is vital for the success and impact of your checkoff organization. By establishing a strong line of communication and implementing these best practices, you can provide transparency, foster collaboration and build trust with your farmer investors.