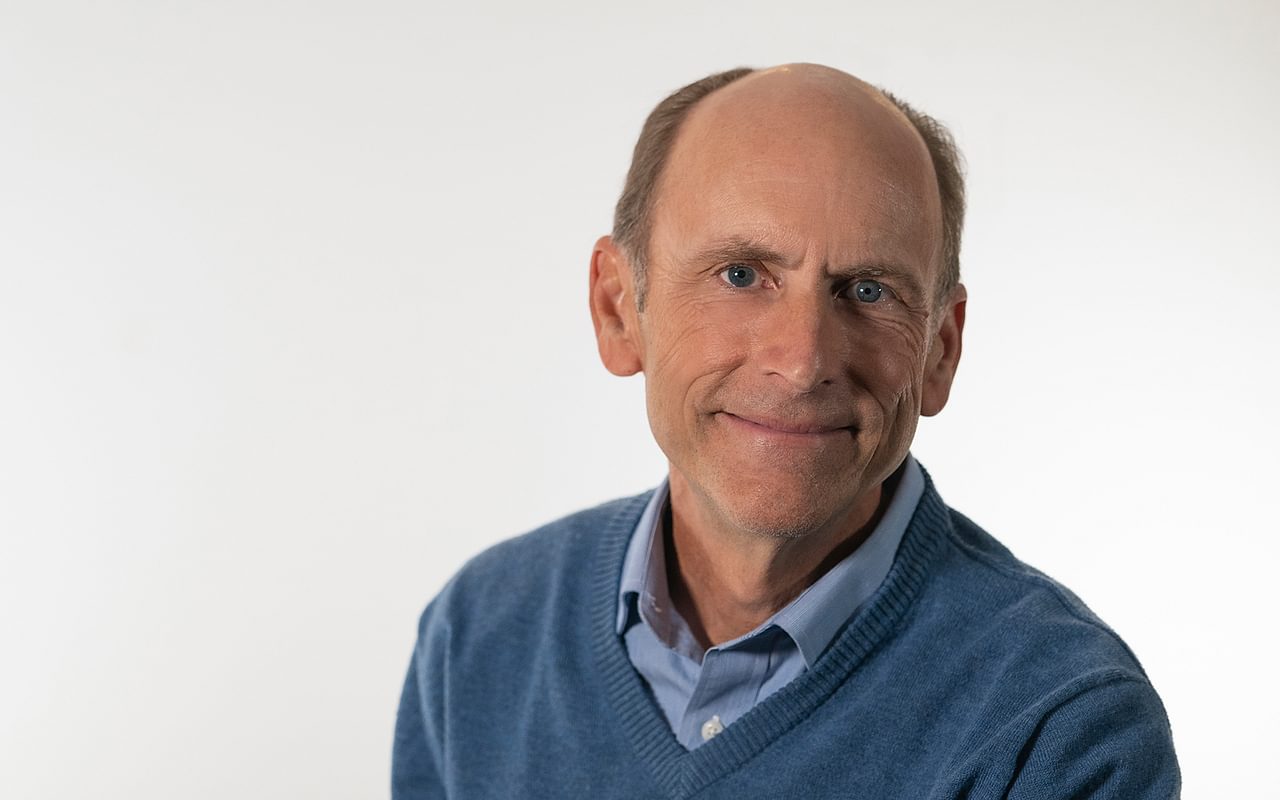 On December 28, 2019, Thane Paulsen marked his 40th anniversary with Paulsen, the company his father, Maurice Paulsen, started in 1951.
"I graduated from SDSU with degrees in advertising and journalism on December 12, 1979, and started at Paulsen on December 28," Thane says. He began as an account executive, working with established agency clients.
"In the end, the time I spent working with Dad was fairly short, a lot shorter than expected," he says. Five years into Thane's tenure, Maurice developed cancer.
"One of the real tragedies was that he had lung and throat cancer," Thane says. "He lost his larynx and couldn't talk, which made it tough for me to learn the business side of running an advertising agency."
Early Leadership
Maurice died in 1987, leaving Thane as president of the company at age 29. "I was the boss's kid, with a staff of about 10 people that were all significantly older than I was," he says.
As luck or fate would have it, Thane became a member of The TAG Group, an informal group of non-competitive agency owners who discussed best practices and how to run their companies. This provided exactly the right type of help at exactly the right time.
Soon after, an agency veteran named Joe Thompson joined the company. He brought accounts and 30 years of ad agency experience into the shop.
New Building, More Clients
In 1989, Thane decided it was time for a new home.
"We struck out and went to this empty lot here on South First Avenue Circle. And we built what was then a pretty significant venture—a building that would house twice as many people as we had on staff at the time."
It was a leap of faith, but it was perfectly-timed. The agency's client base grew quickly. In 1995, Paulsen acquired a smaller primarily ag-focused agency, Gregory Scott, and created a management team. In 1999, the management team became manager-owners, and in 2001, the building was remodeled with a large addition.
During this time, Thane was deeply involved with a tech start-up, Bright Planet, which used pioneering technology to perform deep web searches.
Exciting Times
One of Thane's favorite client stories was the dramatic rags-to-riches rise of The Foreign Candy Company.
Founder Peter De Yager was a high school German teacher who, with his students, brought gummy bears home from a factory after a trip to Germany.
The company flourished, and with Paulsen's help, the Black Forest and Warheads brands were born. Thane even wore the full Wally Warhead costume at trade shows. "It was exciting to be part of their success," Thane says.
Lessons Learned
Thane attributes the company's success to several things.
"It's not unique, but you learn quickly that your biggest asset walks in and out of the door every day. It's all about the people. Originally, I thought it was about the product, but it's not. It's about people," says Thane.
The other factor was the model of slow and steady growth. "Paulsen has seen a lot of agencies come and go over the years and some have blossomed quickly and then matured. But we have been really steady eddies through the years—partly by design and partly that's just the way it happened."
Taking His Father's Advice to Heart
Maurice Paulsen passed away when he was just 59 years old. "His advice to me was, 'Figure out a way to get early retirement,'" Thane says. "He was an amateur archaeologist and a playwright and was ready for adventure, but never got a chance to do it."
Thane listened and put a succession plan in place when he was 40. He gradually sold his interest to other manager-owners and over the last 10 years has spent a good deal of time sailing with his wife, Brenda.
Ironically, Thane was diagnosed with prostate cancer at age 59. His daughter's children were one and three at the time—the same age Thane's children were when his father died. Fortunately, Thane's cancer was caught early and is in remission.
Currently, Thane works part time at Paulsen. He's the resident StrengthsFinder expert, even administering the assessment to new Paulsen client teams. Brenda has earned her Ph.D. and teaches at the University of Sioux Falls. Thane isn't done sailing—in fact, he's launching a captain-for-hire business soon—but several grandchildren (and more on the way) generally keep him close to home.