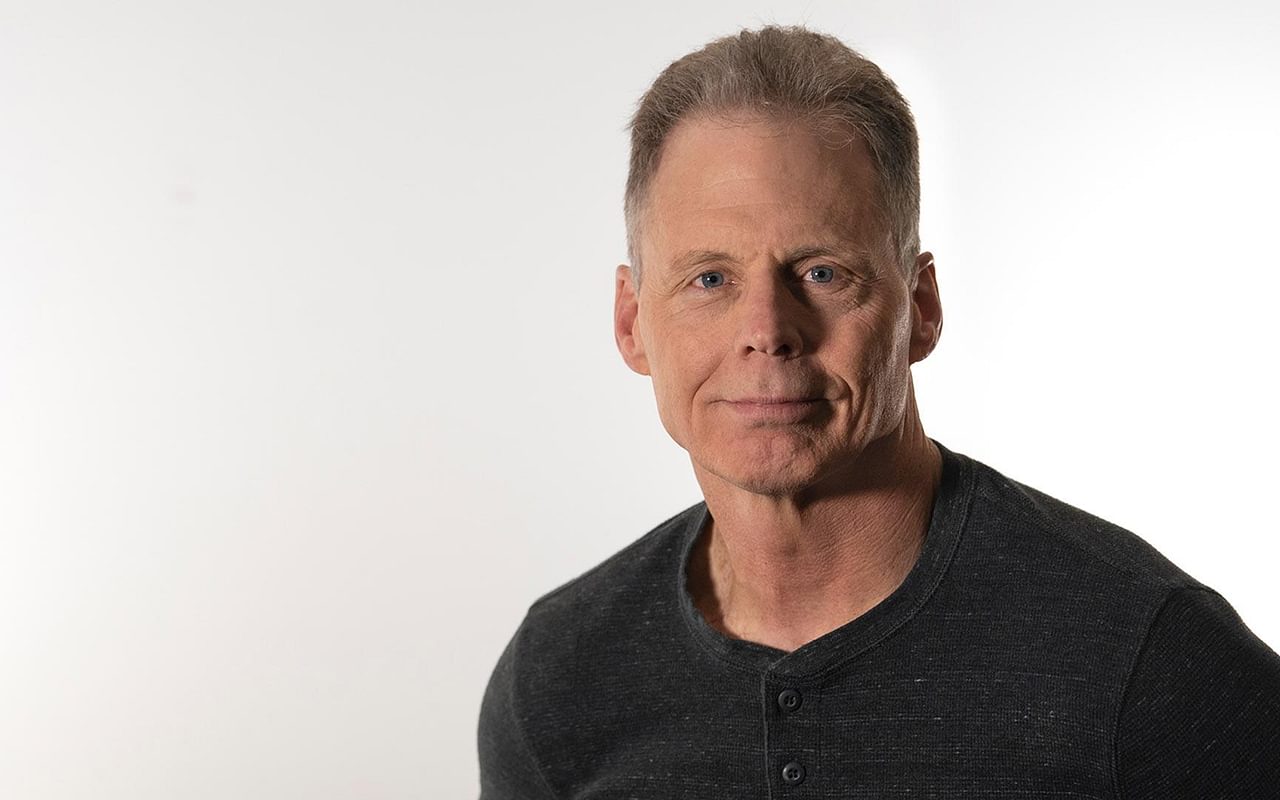 It's 1976. A young, resourceful Mike Dowling had worked hard and saved up some money. Now he was looking for a pickup truck to get him around town.
As he checked out one of the possibilities he found in the classifieds, the vehicle's owner mentioned he worked as a commercial artist. Here was a wide-eyed high school kid who grew up sketching cartoons and creating drawings for friends, and he didn't know what that was.
"A siren went off in my head," he says, recalling the man describing his profession, including his role in developing print and television ads.
Mike didn't end up buying the truck. But the encounter steered him toward art school and a professional journey that has spanned four decades.
"I had no plan—I just wanted to do the work," says Mike, who marks his 30th anniversary at Paulsen this month. "I felt fortunate that I could be creative and do what I love. And I still feel that way today."
Following art school, he began compiling a strong portfolio in Sioux Falls' growing advertising scene during the 1980s. A phone call in 1991 from then-president Thane Paulsen opened the door for Mike to join the team at Paulsen.
"Once I started here and could see what we were building, I was committed to it," says Mike. "I put my whole heart and soul into it."
Mike's first Paulsen project saw him making ad illustrations for The Foreign Candy Company. It was the first of countless creative concepts he has worked on. He later developed the now widely recognizable Warheads icon for the same company. And in 2016, Mike was the creative genius behind ag equipment manufacturer Kubota's Super Bowl campaign.
The thrill of seeing his work come to life still motivates him. "It's cool walking through a store or driving down the road and seeing something you created," Mike says.
But the end product is just part of the experience of being an artist for him, and this is not lost on his colleagues at Paulsen.
"Mike is so devoted to his craft," says Mark Smither, VP, Strategic Director. "I never cease to be amazed by his ability to tell a story using visual content, whether it's through print materials, digital media or video content. And that speaks both to his talent as an artist but also to the hard work he pours into each and every project."
Over the course of 30 years at Paulsen, Mike has worked his way up to the role of Vice President of Creative Services and is a partner in the agency. But equally important to him, he has built long-lasting friendships with coworkers and clients alike. "That's the unique thing: We all like each other," he says. "Sure, we have our differences, but we get along and work well together."
Paulsen President Sara Steever appreciates this about her colleague. "Mike has become a dear friend," says Sara, who joined Paulsen's creative department a few months after he had arrived, "and he's respected and admired by everyone who is lucky enough to work at his side."
"I truly appreciate the unique perspective and creative energy he contributes on a daily basis," she adds. "He really inspires all of us to push through until the work is the best it can be and is a catalyst for so much of the award-winning work we produce for clients."
For Mike, the journey to date has been more than worthwhile. "I've accomplished a number of things that I never thought I would," he says.