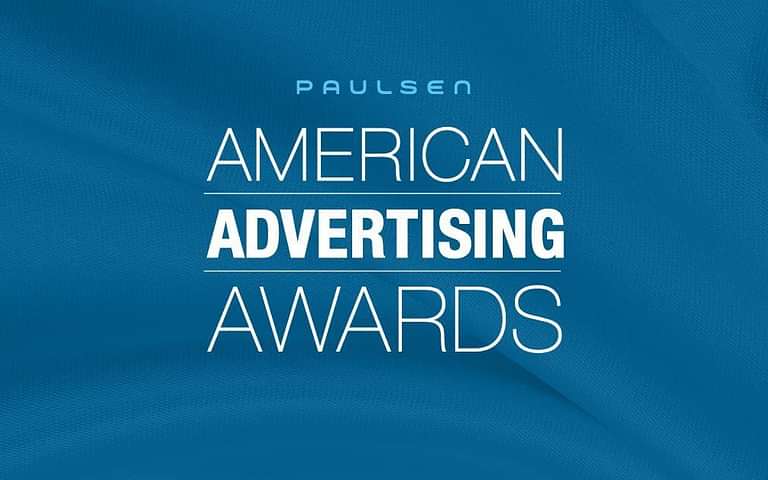 Paulsen earned special recognition for two campaigns it produced last year during the 55th annual American Advertising Awards event (AAA; formerly the "ADDYs"), hosted virtually by the South Dakota Advertising Federation (SDAF) on Friday, February 26.
"We felt grateful to be able to gather with our team and advertising professionals across South Dakota to celebrate our collective work in what was a truly extraordinary year," said Sara Steever, Paulsen President. "To receive these awards in a competitive field loaded with talented entries was truly special."
"Next Frontier of Farming," Landus Cooperative
Paulsen's first AAA honor of the evening was for the "Next Frontier of Farming" video campaign the agency produced with Landus Cooperative.
The video opens with images of the U.S space program, voiced over with excerpts from President John F. Kennedy's iconic 1962 speech delivered at Rice University and occasional transmissions from mission control. Scenes of farm production, agricultural research and rural living gradually replace the space exploration shots in an exemplary use of parallel editing.
Ultimately, the video delivers a compelling call-to-action to join the next frontier of farming as a grower puts on his Landus Cooperative ballcap and the web address for the campaign's microsite appears on-screen.

"Our 'Next Frontier of Farming' campaign was a powerful piece to produce," said Marcus Squier, VP, Client Services. "The role Landus Cooperative plays in supporting agriculture is a great example of American ingenuity and resilience, so it was particularly gratifying for us as an agency to put that into perspective."
"On the Road with the World's Fastest Tractors," JCB
The agency's second award recognized its work with equipment manufacturing leader JCB on its "On the Road with the World's Fastest Tractors" campaign.
A series of six 15-second video shorts documented a four-day, 1,400-mile trek made by a JCB Fastrac from its North America headquarters in Savannah, Georgia, to the state of Texas.
The campaign was lighthearted and upbeat, distinguished by images of a yellow JCB tractor driving on highways, across bridges and through countless rural stretches of the South (with an occasional pit stop or two along the way).

"This JCB project was just fun," said Mike Dowling, VP, Creative Services. "We were able to tell a story about a product—a high-speed tractor—and its benefits while showing relatively few scenes you'd expect to see in a tractor ad. But placing it out of context, cruising down the road at 40 MPH, demanded attention and drove home the message that this tractor is really fast."