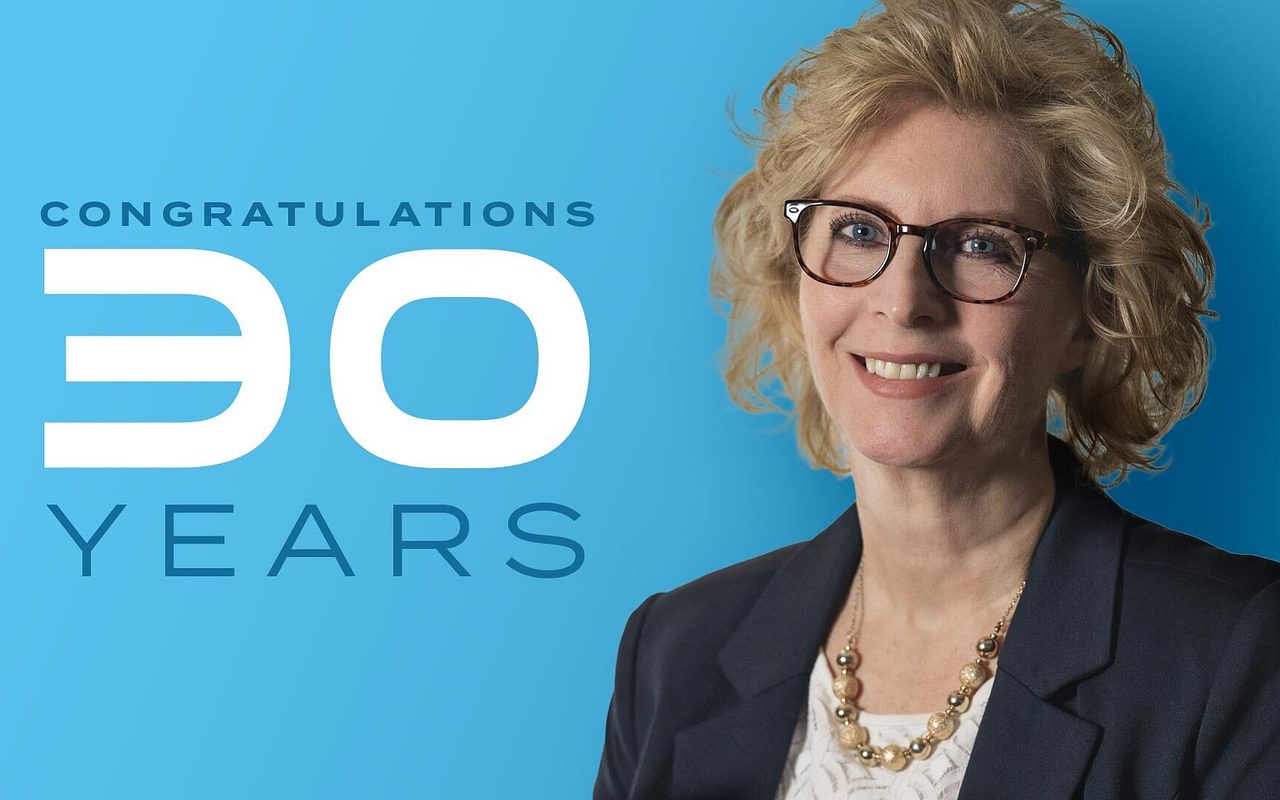 Spend any amount of time trying to get Paulsen President Sara Steever to boast about her own accomplishments and you're probably going to walk away empty-handed.
It's not that she doesn't have a brag book readily available with award-winning work samples and campaigns; she just would much rather tell you about the others around her who have contributed to each and every success.
"We're really a strong team," says Sara, whose Paulsen career now spans 30 years as of this month. She is able to run through a lengthy list of colleagues past and present and describe the strengths they have brought to the creative process that has defined her work over the past three decades.
"It is so amazing to know I have the counsel of so many brilliant people at my fingertips," she says.
As someone who is an unabashed student of life, Sara has latched onto individuals and professional communities where she can learn new things. She in turn brings these lessons back to the collaborative work happening at Paulsen.
"She's insatiable in her curiosity," says Mark Smither, Paulsen VP, Strategic Director. "That's why she's such a great leader. Her entire career is about embracing new things."
This quality emerged early on in Sara's professional career. Having studied lithography at the University of South Dakota, she needed to quickly adapt to producing client-focused projects as an art director.
"It's different work, for sure," says Sara. "I had some good mentors along the way who helped me transition from fine arts to design."
One of those mentors was Mike Dowling, who had joined the creative team at Paulsen only a few months before Sara. "We worked shoulder to shoulder for years, and we were always going, going, going," says the VP, Creative Services. "She has such an incredible work ethic."
That same drive also helped pave the way for Sara's evolution from an Art Director to leading web and digital efforts at Paulsen as those technologies emerged in the late 1990s.
"It took a while for agencies to figure out where the web fit in early on," she recalls. "We grew our own web development team and started building websites, and I really give Thane a lot of credit for that."
Thane Paulsen is quick to deflect that praise. "Sara's brain is a sponge. She is a lifelong learner but also a keen strategist. Her ability to build teams and elevate the work of those around her has helped us stay on the cutting edge," says the CEO. "She has played such a pivotal role in our ability to adapt to continual change and meet the needs of our clients."
Years later, Sara seemed a rather logical choice for a successor when then-President Greg Guse announced his retirement from Paulsen in 2014.
Still, Mike describes her ascension to the role of President with a healthy dose of awe. "I've always been impressed with her ability to rise to the challenge," he says. "She took over that role like she was moving a house."
(There is, in fact, a story there: Sara and her husband, John, actually transported a Victorian-style house 70 miles from Gayville, South Dakota, to their acreage in Lennox prior to opening Steever House Bed & Breakfast in 1997.)
And as if all of this wasn't enough responsibility for one person, Sara also serves as president of the National Agri-Marketing Association. This role has strengthened her connections with other dedicated, talented professionals in the ag industry and advanced Paulsen's objectives as well. "It elevates our visibility," she says, "but it's also just a great organization. I love working in agriculture."
Beyond all of her accolades and the professional roles she has attained, Sara remains a down-to-earth, approachable and beloved member of the Paulsen team.
"What Sara brings that is also critical to being a good leader is grace," says Mark. "She is this consistent, calming presence that gives you confidence that we know how to weather any storm."
For Sara, this all fits into who she is and how she strives to interact with the world around her. She talks openly about her faith and the role it plays in guiding her interactions with others—even when the stresses of work and life can be a lot to bear.
"I believe in love," she says. "I'm a redeemed soul, and some days you just decide you're going to put it on like a coat. I hope I'm a blessing every day."