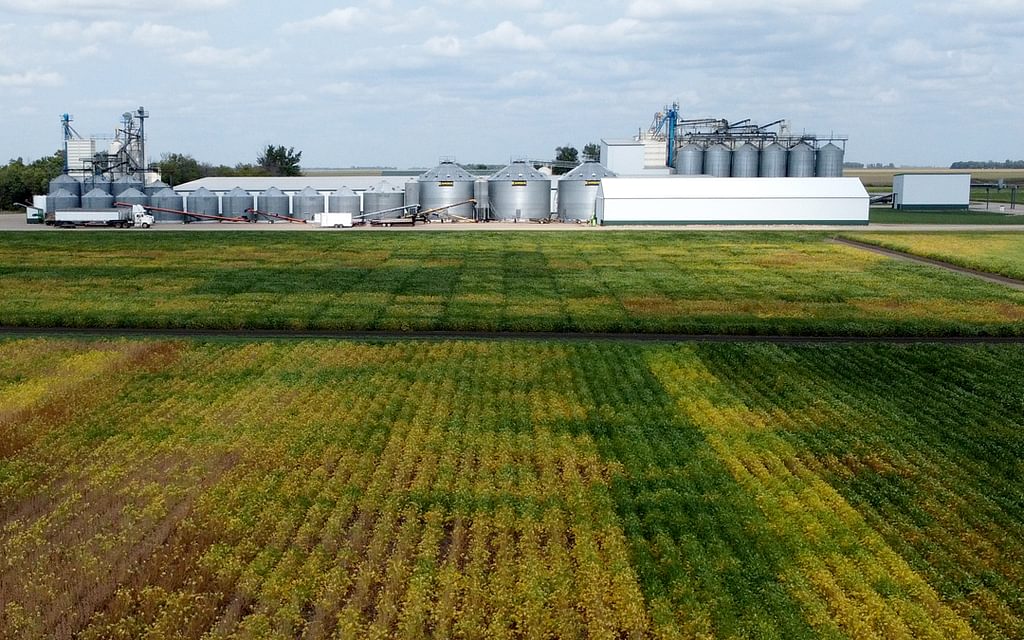 Building a Campaign to Reinforce Shared Values
Client:
Peterson Farms Seed
Industries:
Services:
Creative and Content
Digital Marketing
Audience Engagement
When attempting to grow and evolve as a brand, it's important to nevertheless stay true to your identity and embrace the strengths you possess.
Challenge
Growth Requires Earning the Trust of New Customers.
Peterson Farms Seed, an independent, regional seed company based in North Dakota, reached out to Paulsen for marketing support in establishing a new look-and-feel that would move their brand forward and reach a broader audience.
While the company is well-established in its immediate market, it expressed interest in growing beyond North Dakota's borders to build a stronger presence in South Dakota and Minnesota.
Ultimately the campaign we were to develop would serve as a foundation for messaging over the next three to five years.
It needed to remain true to Peterson Farms Seed's brand identity and personality for its existing customers but also introduce the company to a new set of growers in adjacent markets.

Approach
Know Who You Are and Embrace It.
One of the real assets Peterson Farms Seed brought to the creative process was its strong sense of identity.
Founders Carl and Julie Peterson remain actively engaged in the company's day-to-day operations and have created a culture that reflects Midwest values like hard work, honesty, reliability and loyalty—all mixed in with a healthy dose of humor.
Understanding who Peterson Farms Seed is as a company—and how that personable, independent brand personality contrasts with many of their larger competitors in the market—helped lay the foundation for their campaign.
Our creative team went to work on a handful of concepts that all revolved around the shared values Peterson Farms Seed enjoys with its growers in the Upper Midwest.
The ideas we presented sought to build on the reputation the company had earned in the region and assert its industrious, approachable nature.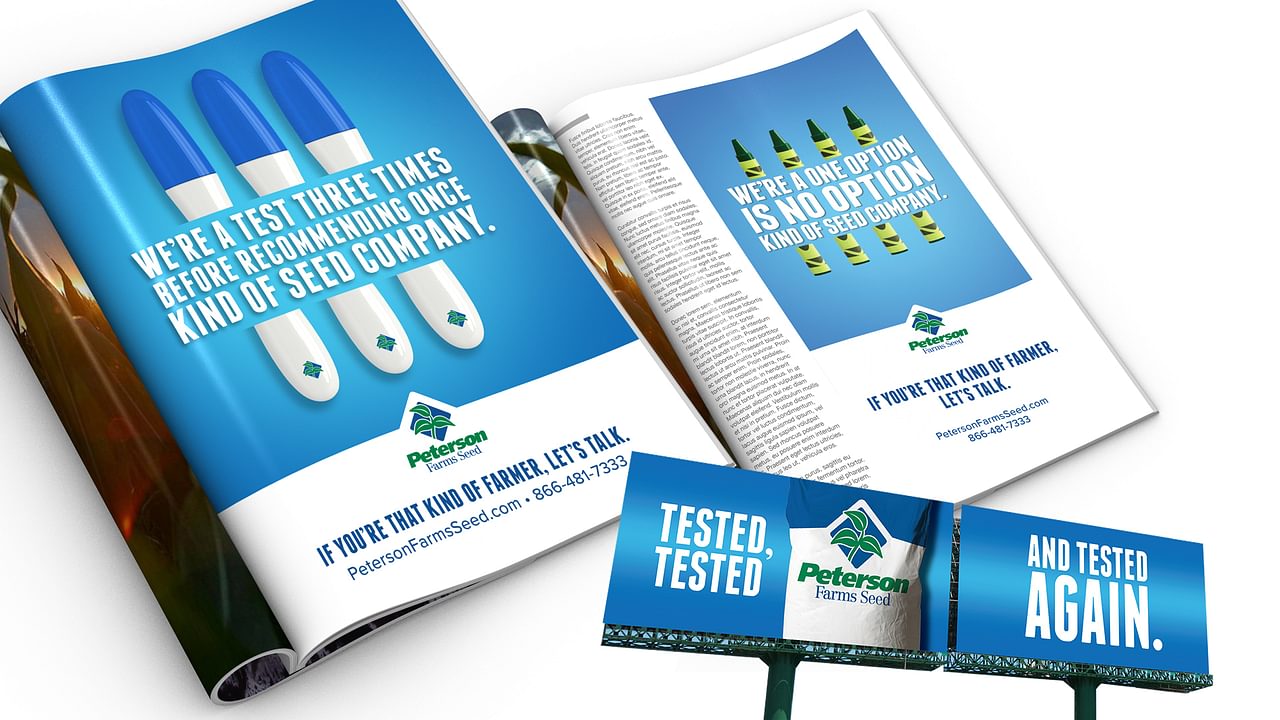 Results
"We're That Kind of Seed Company. If You're That Kind of Farmer, Let's Talk."
We developed an aspirational statement, "We're that kind of seed company," that would drive the entire campaign.
All of the various ads we put together spoke to some core aspect of Peterson Farms Seed, referenced this statement and emphasized the shared identity it suggested.
The campaign resonated with the team at Peterson Farms Seed and performed well with its target audience.
It also attracted accolades from the advertising community, earning three regional Best of NAMA awards—including the coveted Best of Show honor—in 2020.
What we appreciated most about the campaign was the way it spoke to qualities our client wanted to project without depending on the images and messaging that has become too commonplace in the seed industry.
This was a campaign that really stood out and introduced Peterson Farms Seed as a fun yet dependable brand.