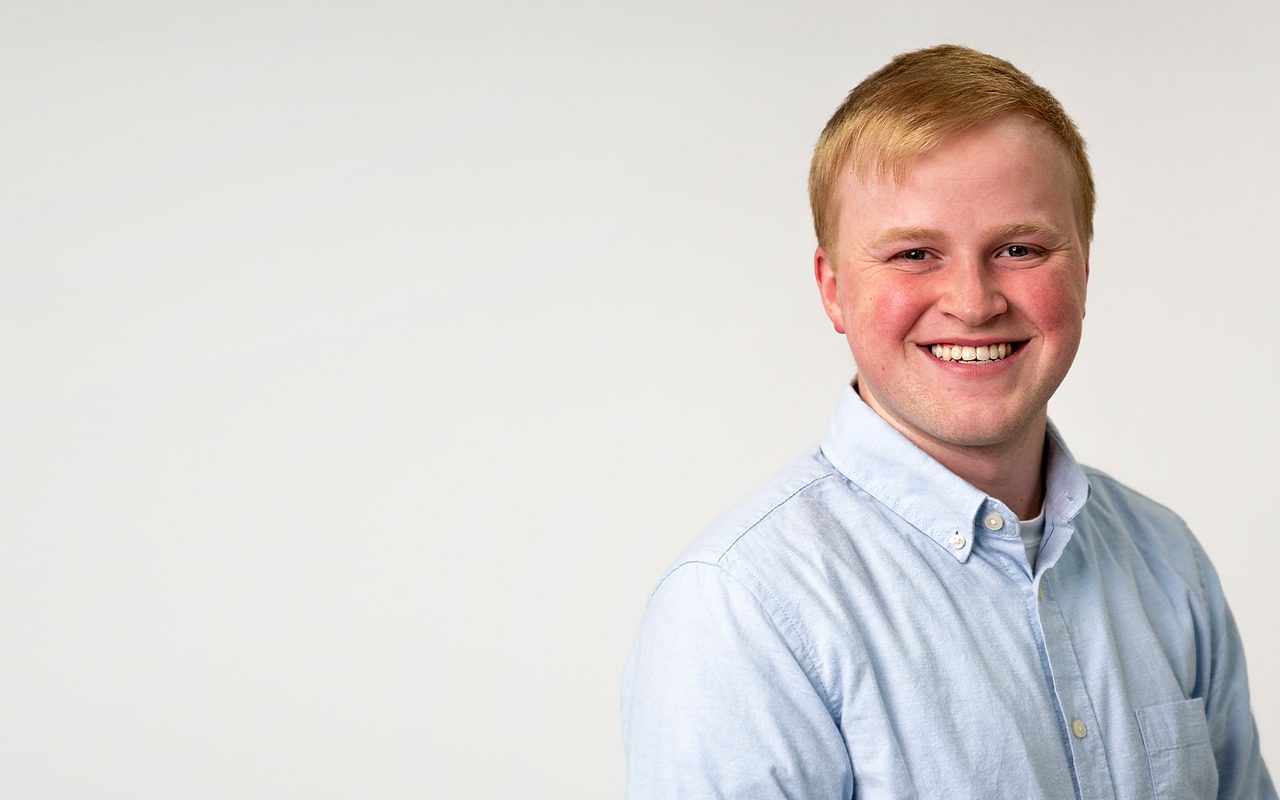 That first full-time job after graduating from college always brings some unexpected twists and turns. Everything—and everyone—is brand new, and that summer internship can only take you so far.
Fortunately for Max Bultena, Marketing Support Coordinator at Paulsen, much of that uncertainty and newness was mitigated by a simple fact: He had excelled in an internship capacity with Paulsen the previous summer.
"We are blessed to be able to work some truly bright, industrious interns each summer," said Paulsen President & CEO, Marcus Squier. "So when the opportunity presented itself for Max to rejoin our team full-time, we knew what strengths he would bring to Paulsen and that he'd be able to hit the ground running."
Max first encountered Paulsen during a virtual career fair that was anything but normal due to social distancing protocols in the middle of the pandemic.
"When I applied for the internship, I didn't know exactly what I wanted to do," said Max, who had recently added a public relations major to his studies at South Dakota State University. "Paulsen seemed like a good place to find out how those fit together."
The internship was a good fit from the start. "I really like being at an agency," said Max. "Every day there's a new challenge, but it's fast-paced and I enjoy the variety."
After graduating from SDSU in May with a double major in communication studies and public relations, the Lennox, South Dakota native moved to Sioux Falls to begin working at Paulsen.
His new role entails providing account support, aiding research using the Paulsen Focus platform and managing internal technology and engagement processes.
"It's a good mix for right now," he said. "With account support, it's good to meet new people and work directly with clients. It's fun to work with research and strategic frameworks on the Paulsen Focus platform. And I like the different internal projects I get to work on, too."
Outside of work, Max is an avid fan of professional basketball and football. He also enjoys riding his motorcycle, streaming his favorite TV shows and watching movies.