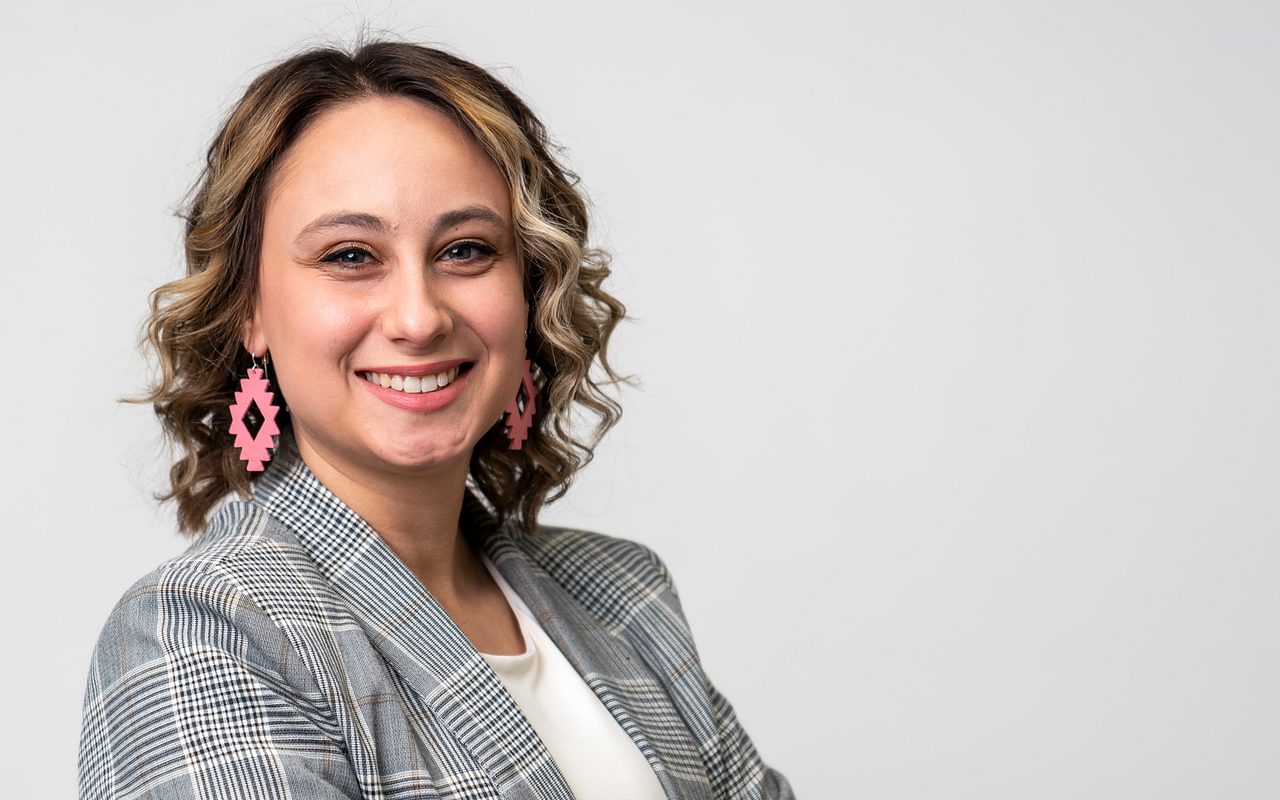 We're not sure if it was our dynamite office culture or the balmy winters. Either way, we successfully convinced Dayna Bastian to leave the more frigid Dakota for sunny Sioux Falls.
Jokes aside, we're grateful Dayna enthusiastically agreed to move from Grand Forks, North Dakota, to join Paulsen as an account specialist.
"I was ready for a change," says Dayna. "Sioux Falls seems like a great city. Plus, I feel like I fit in with Paulsen and Paulsen fits in with me."
Fit in she does. Dayna brings years of experience coordinating marketing projects in the renewable fuels industry. She loves people, is passionate about relationship building and thrives off problem-solving. Plus, she brings an infectious can-do attitude to the office.
"An acquaintance recommended Dayna to me and as soon as I met her I knew why," says Marcus Squier, Paulsen President & CEO. "She is a very impressive marketing professional who understands agriculture. We're glad she ventured south for us."
Dayna is all smiles about the new opportunity. "I'm really excited to meet new people. I love getting to know people and helping them solve their marketing challenges."
Going back to what her deciding factor was, warmer winters are nice but it was the culture. "A big thing for me is culture. The culture at Paulsen is fantastic. I didn't feel nervous once during my interview. I just felt included. That was how I knew this was where I needed to be."
In her free time, the Wisconsin native (Go Pack Go!) can be found boutique shopping, singing karaoke or exploring area parks. She also has a love for nonprofits and is passionate about volunteering.