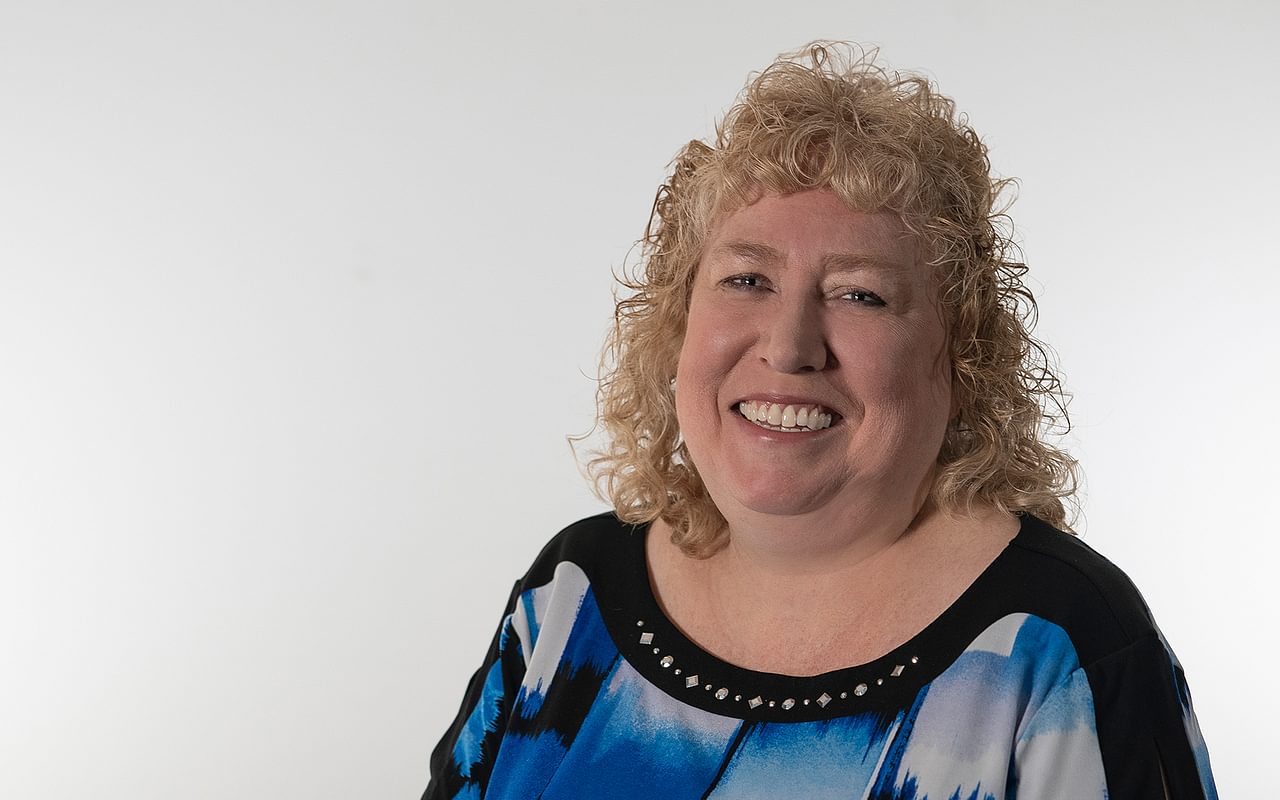 Twenty-five years at Paulsen and Jane Harms can sum it all up in a single word: Love.
Maybe that's not the first word that comes to mind when trying to put yourself into the shoes of someone who works primarily with numbers, but get to know Jane and you'll quickly see how it all adds up.
"I love Paulsen," the Paulsen VP, Finance/HR says. "I love the people I work with. I love what I do every day."
Jane can trace this sentiment back to the afternoon of her very first day on the job, seated across the table from Thane Paulsen. The agency CEO remarked that if she ever needed to take time for a child's appointment or an event at their school, she should feel the freedom and flexibility to do so.
"'A happy employee will be more productive,' he told me. That was so refreshing because I came from a very structured, corporate setting," she says. In her eyes, that mindset has laid the foundation for a rich, positive company culture that so clearly defines Paulsen. "I refer to the people in this building as family," Jane says. "There is a sense of feeling appreciated."
She recalls a moment early on in her career at Paulsen when she suggested to Thane that the agency invest some of its capital as part of a sound financial strategy. He received her advice and put it into action. "I knew at that point that he trusted me enough that I could make a good business decision," she says.
Jane's role encompasses a variety of functions, from finance operations to human resources to maintenance. She has also managed a series of building projects to upgrade and expand the Paulsen office, which is now roughly three times larger than when it was built in 1989.
The agency has grown in other ways as well, and Jane has long played a role in its evolution.
"Jane is nothing short of essential to our success as a company," says Sara Steever, Paulsen President. "She works tirelessly behind the scenes, ensuring we are always on a sound financial footing and that our HR policies are culture-building."
And while her various roles appear more inwardly focused, she nevertheless values the connections she has formed externally with clients.
"You build a friendship with these clients," she says, mentioning the phone calls and in-office visits that have helped build and sustain such relationships. "You really get to know who they are as people."
"Jane has an enormous, compassionate heart for everyone that works here," says Steever, who has worked at Paulsen for the entirety of Jane's career with the agency. "To know Jane is to understand that she takes great pride in doing the work she loves, and that same care goes into the relationships with our team members."