This article was originally published at Forbes.com.
In an increasingly noisy media landscape, more and more brands are turning to micro-influencers to tell their story directly to current and prospective customers.
These product endorsements can help a brand reach its target audience organically, bypassing paid social advertising.
And equally as important, the micro-influencers themselves have built relationships with thousands of followers—relationships a brand may never be able to foster without investing significant amounts of money and resources.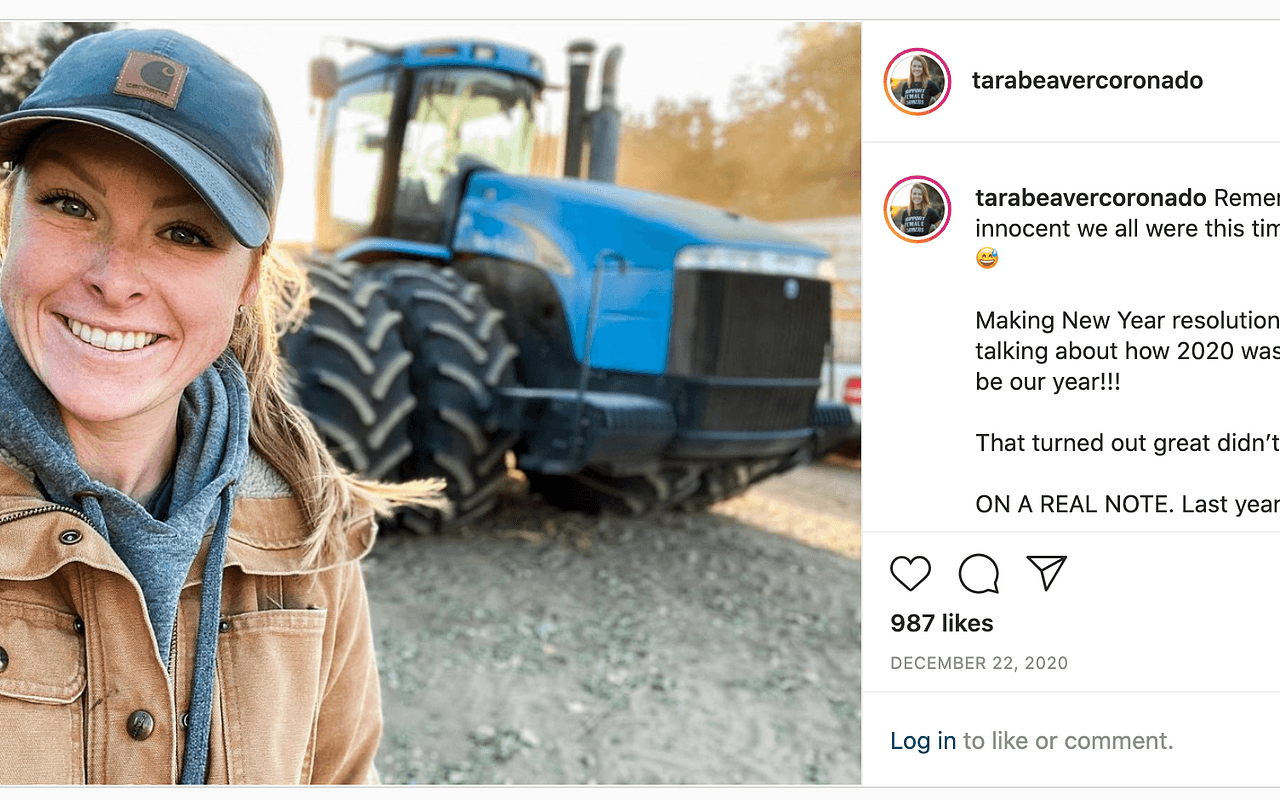 Who are micro-influencers? And why do they matter?
Before we dive in deeper, let's define the term micro-influencer.

With anywhere from 1,000 to 100,000 followers, micro-influencers are social media users with smaller audiences relative to celebrities and some of the most sought-after social media influencers.
But the degree to which micro-influencers can move others to action is generally higher, according to data analytics firm InfluencerDB.
"You don't need to have a hundred thousand followers to have people trust you," says Tara Beaver Coronado, who runs a California vineyard and has built an audience of more than 31,000 users on Instagram and just over 22,000 YouTube subscribers.
She is among a growing number of women in agriculture, referred as the #FarmHer movement, who are building personal brands on social media to share their stories and influence others in the process.
What do Beaver Coronado and her fellow #FarmHer sisters have to teach companies about marketing a product or service? And what should your brand look for when exploring a potential partnership with a micro-influencer?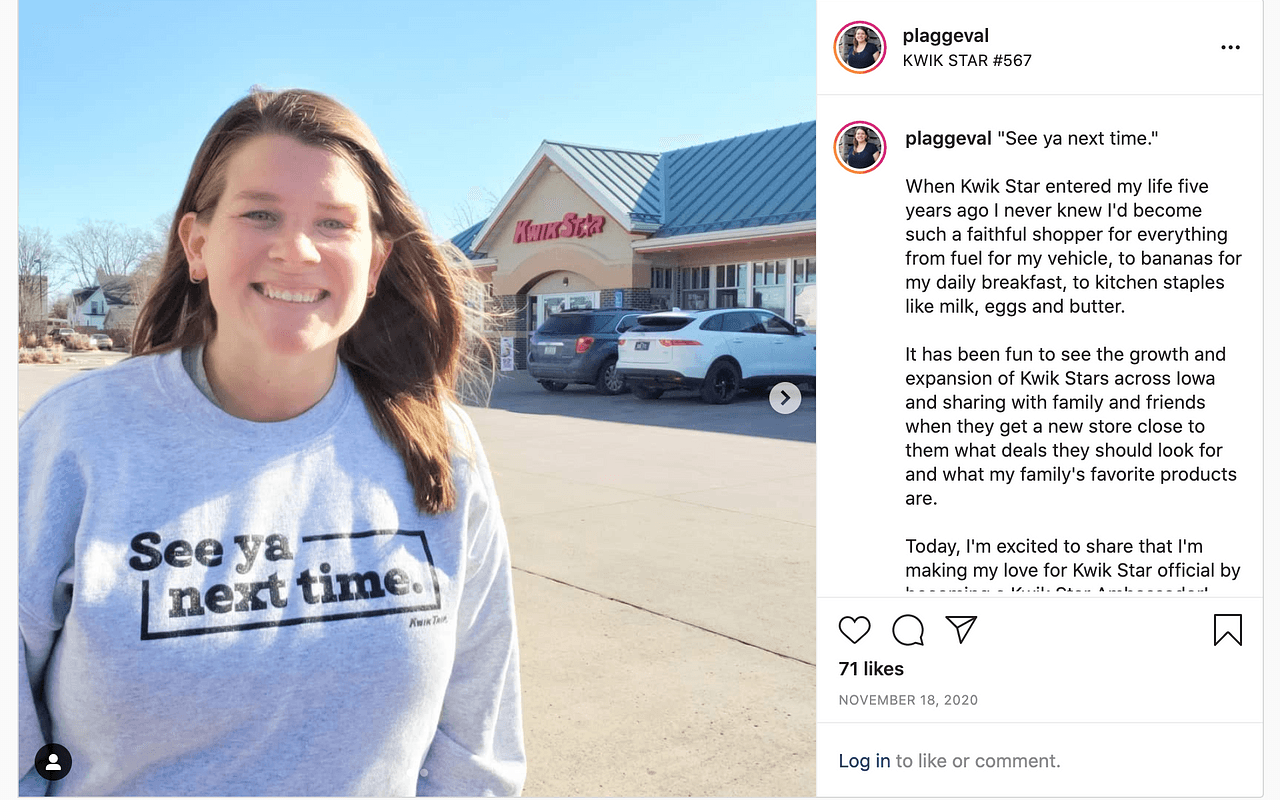 Authenticity is the currency of influence.
Talk to just about any micro-influencer in the agricultural space and they will more often than not shy away from the influencer label. The same goes for most industries, with the exception of fashion or kids' toys and a handful of niche products. That is probably because the term has become synonymous with the Kardashian lifestyle—one that seems out of step with the experiences of everyday people.
And while the Kardashians of the world certainly have significant influence on social media, they often lack the authenticity an individual with a smaller online audience can evoke.
For many consumers, being able to relate to and trust someone they follow online is paramount.
"If people put their trust in me when I talk about a product," says Beaver Coronado, "I want them to know I actually like it, and I'm not just doing it to make money."
Iowa farmer Val Plagge agrees. "The companies that I'm working with on a regular basis are ones that I truly love," says Plagge, whose social media and blogging efforts cover agriculture, parenthood, cooking and travel.
One of Plagge's current partnerships is with Kwik Star, a convenience store and gas station chain rooted in the Midwest. "They noticed who was engaging with their content and who had a nice, dedicated following that represented their target audience," she explains. "I ended up being their target audience—a 30-year-old mom with kids that was going there for food and fuel."
Meredith Bernard refers to this sort of authenticity as "sharing my real," a sentiment that defines her so clearly that she adopted it as her brand's tagline. "We're just living in a day and time where there's so much out there that's not real—it's just the highlight reel," she says.
In working with micro-influencers who successfully reflect their authentic selves on social media, your brand can leverage the trust they have earned to better position itself in the minds of your customers.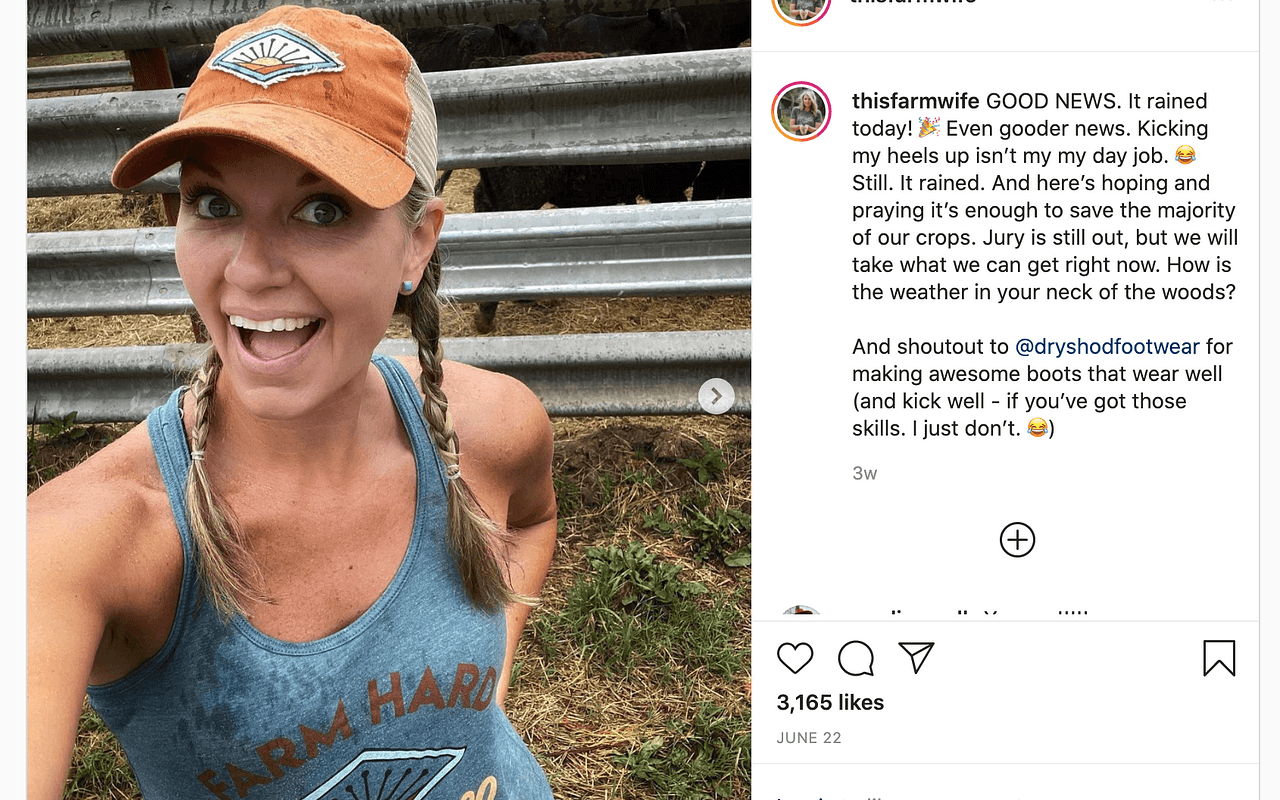 Relationships are a two-way street.
In addition to earning trust, micro-influencers are generally more accessible and able to build deeper connections with their audience.

Bernard has more than 40,000 followers on Instagram and 85,000 subscribers on YouTube, but she still takes time to respond to comments and messages individuals leave on her channels.
"I want people to know how much I appreciate the fact that they're taking time out of their day to spend time with us," says Bernard.
The North Carolina native left a career in corporate sales to begin farming with her husband in 2013. It was then that she began tapping into photography and writing, two passions that translated easily to various social media platforms.
"The more I shared, the more people seemed to relate—whether they had a farming background or not," says Bernard. "I never dreamed that it would become what it has become."
"Building relationships can't be a one-way street," says Plagge. "You can't just put stuff out there and never interact with anyone."

For Bernard, that means sharing her own authentic self but also creating space for others to do the same. "It truly is a community," she says. "There is a connection."
And because these micro-influencers have built a living, breathing community online, there is greater potential for engagement when they talk about your product or service.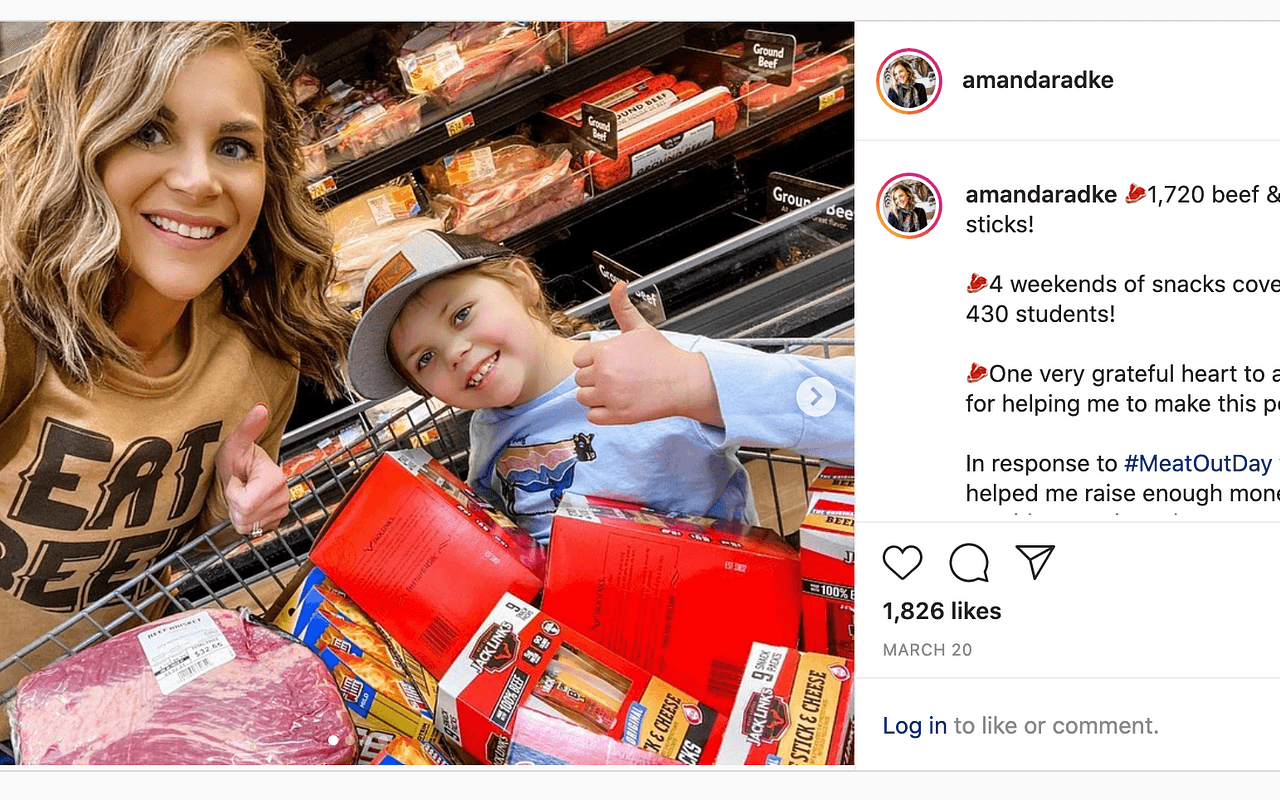 It's the story that matters.
"If you don't share your story, no one else is going to share it for you," says Amanda Radke. The South Dakota native is a passionate ag communicator who authors content for Beef Magazine, speaks at events and has written several children's books aimed at boosting ag literacy.

When the pandemic threw a wrench in many of her speaking engagements in 2020, she turned increasingly to social media to amplify her message.
"Writing children's books that portray farming and ranching in an accurate way is so important to me and is a big reason why I share what I do online," says Radke, who sells her books as well as apparel and accessories designed as conversation-starters through her website. "Promoting agricultural literacy is my passion, and raising the next generation of empowered, informed consumers who are confident about food is my mission."
Other aspects of her life—foster parenting, family, faith and community service—sprinkled their way into her feed and helped her deepen connections with followers.

"People aren't necessarily buying my t-shirts because they're the coolest t-shirts around," says Radke. "They're buying them because they want to be part of this story that I've told."
Radke is not alone: Most micro-influencers have a clearly defined story that brings a particular audience to their channels.
Beaver Coronado, for example, shares rather openly about mental health and has carved out an online space where others can find comfort in knowing they are not alone in their struggles.
"It was like a form of therapy for myself to share my story," says Beaver Coronado. "I hope that I've opened that platform for others and that it helped a lot of people."
That's why it is so vital for your brand to find and work with a micro-influencer whose story is well-defined and fits nicely into your own brand's story. You have discovered a sweet spot for influencing customer attitudes and behaviors when those two are aligned.
We're always looking for ways to help our clients get their stories in front of the right audience for greater impact. If you're eager to explore working with micro-influencers to expand your reach and build connections, let us know: hello@paulsen.agency.