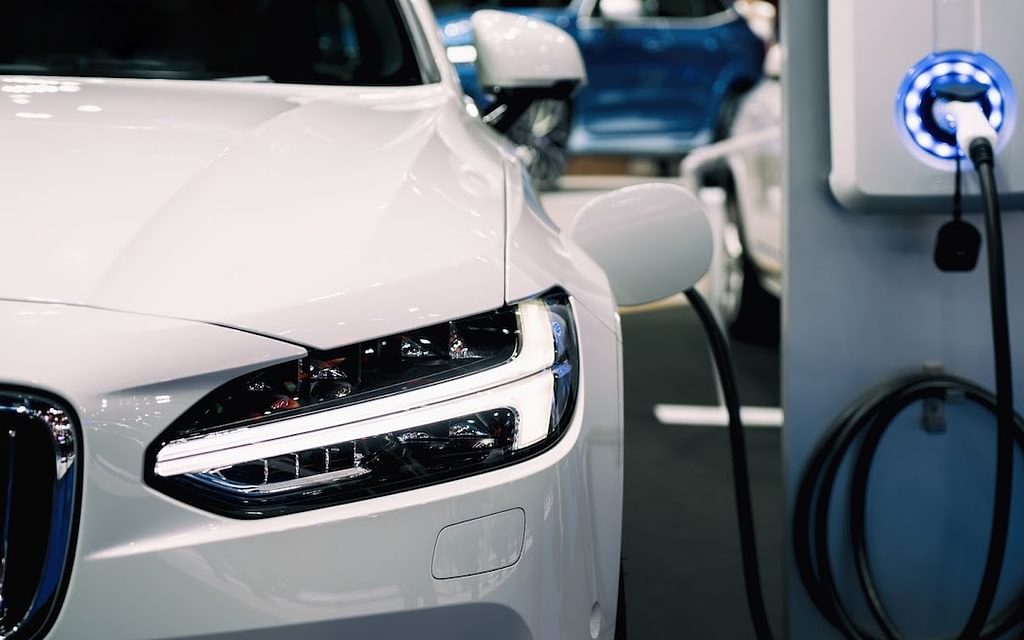 Electric vehicle messaging is everywhere. With new all-electric cars and trucks on the road and major federal programs promoting new EV infrastructure, Americans are inundated with commercials, news stories and social media posts about the role EVs play in our country's transportation and energy future.
Many of those stories are centered around demands for power and infrastructure. Our strategic marketing firm works with rural electric cooperatives, and we know they face challenges in maintaining their reputations for electricity reliability and affordability.
We also understand rural America and know electric co-op communicators must find balance in how they engage broad sectors of consumer members as EV adoption continues. Here are five ways you can successfully navigate the tightrope when you have customers on both sides of the issue.
1. Take A Proactive, Thought-Leadership Approach
Proactive communication is critical to maintaining your brand reputation in a sea of conflicting voices. Taking a side in the EV debate is not required, but you do need to be a trusted, unbiased resource for informing your members and partners.
The promises of reliability and affordability have been at the core of your electric cooperative's mission since its inception. However, with the rise of EVs and related government policies, rural Americans have concerns about how this transition will impact their service. So make sure you keep them informed.
2. Measure And Grow Awareness And Trust
With EV adoption being a divisive issue, you may feel stuck on finding the right way to reach those who are in favor of EVs without alienating those who are not interested in EVs.
Conducting research to identify where your members go for information as they begin their buying journey can help you target the right message to the right audience. For example, suppose you learn that your electric cooperative members trust their family and friends to give them good advice and insights into purchasing an EV. In that case, you can create a "friends and family" referral program.
If you learn that a general Google search is the first place your members go to research an EV purchase, you can implement a strong search engine optimization program backed by the type of content being sought by those members. You can also invest in search engine marketing to bring your organization to the top of your members' search results.
It is essential that you highlight your cooperative's role in maintaining reliability and managing energy prices to build trust and credibility, especially when competing in a sea of organizations trying to earn your customers' attention.
3. Understand Your Members' 'Why'
Whether your members love or hate EVs, there is a reason behind their passion. Using research to understand the roots of your customers' positions can inform the kind of content you want to provide. If climate change messaging is a driving force behind your members' desire or defamation of EVs, you can focus your messages on providing information sought by both sides.
You don't have to be "for" or "against" the role of electric vehicles in climate change discussions, but you can provide resources, white papers and experts who can help feed your members' curiosity.
4. Use Advocates To Share Your Messages For You
It can be tricky to offer advice to an audience with divergent views. If you are unable to commit to one side of an issue, you can enlist the help of others to do it for you.
• Identify customers who love their EVs and think everyone should have one.
• Provide them with message and media training to ensure they can share their story effectively.
• Enlist their knowledge and passion when a member comes to you for advice.
This approach allows your members to gain access to a set of EV evangelists without putting you in the potentially tough spot of being one yourself.
5. Leverage Your Brand Where It Can Make An Impact
While you will have members on both sides of the EV aisle, those who have already purchased an EV will need to charge them, and your rural electric cooperative is the one providing that electricity. In these situations, leverage your brand because you know exactly to whom you're talking.
• Promote your cooperative's investment in EV infrastructure through paid, earned and owned media channels.
• Consider experiential marketing by providing a QR code to lead EV owners to your content while they wait for their cars to charge, offering coupons for local shops, providing entertaining videos or delivering a gaming experience.
• Also remember your reputation risk point at the plug-in: Charging stations with a poor experience could hamper reputation, so be sure to offer an opportunity to report issues or provide feedback.
Walk That Communications Tightrope
The EV market evolution is just one example of how rural America faces polarizing issues. Balancing the diverse interests of a large member audience can feel like you're walking a tightrope every time you come to work. As a communicator, it is key to instill confidence in the cooperative's ability to adapt to the evolving EV landscape by executing a proactive communications strategy, listening to your member customers, leveraging advocates and promoting your brand.