Client:
East River Electric
Industries:
Services:
Strategy and Planning
Creative and Content
Digital Marketing
Audience Engagement
Interactive Development
Shining a Light on the Energy Industry

Challenge
Out of the Dark
Flipping a light switch is a simple task that one only thinks twice about when there is a power outage. While this is the way it should be, when a company is so essential that its customers don't need to think about it, challenges can arise.
Known for providing reliable service at an affordable rate, rural electric cooperatives have provided critical infrastructure for rural communities since 1935. However, the perceived value proposition of the cooperative has been on the downward slide in recent years. What had once been a vivacious business became worn, if it was thought about at all.
A much-needed revitalization was on the horizon.
East River Electric Cooperative saw the future in the eyes of its younger members. The co-op leadership knew it was time to position themselves not only as essential but as relevant, focused, and ready for the future.

Approach
Beyond Electricity
Paulsen rose to the challenge by creating the Re-energizing Rural campaign. Through social media, print, direct mail and television, the campaign both celebrated and reminded audiences that East River Electric, and all rural energy cooperatives, are an integral and crucial part of their communities. While they provide electricity, that is just the beginning of their community impact. Local energy cooperatives are critical to growing strong workforces, economies and communities.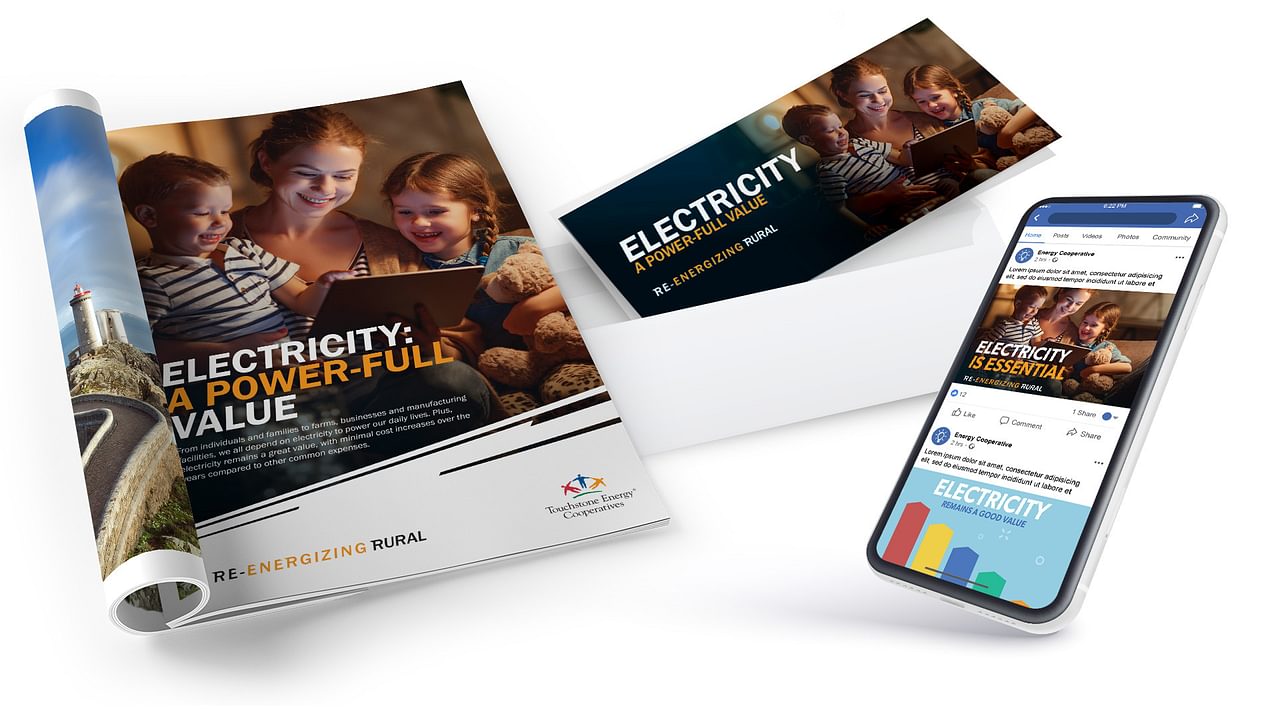 Re-energizing Rural
As energy is key, the primary message effectively reminded the audience that East River Electric is 24 rural electric cooperatives working as one to bring power to homes, farms, schools, and businesses across rural South Dakota and western Minnesota.
From their humble beginnings, rural electric co-ops celebrated innovation. Just as they were the first to bring power to the prairie, Re-energizing Rural was a profound reminder that rural electric co-ops are committed to re-energizing the immense economic and intellectual potential that exists throughout our service territory.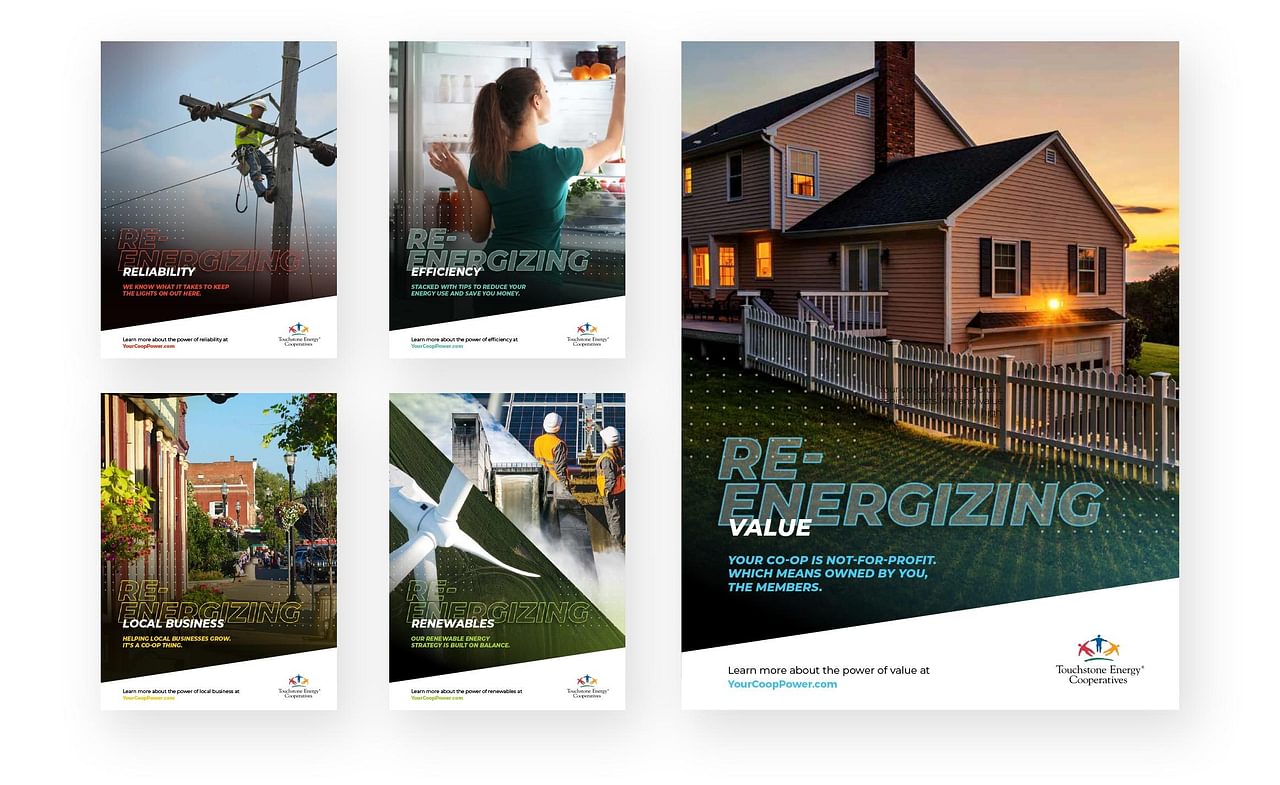 Re-Energizing Workforce
When rural areas are re-energized, growth is inevitable. Rural electric cooperatives are working to attract, train and retain a dynamic manufacturing workforce for South Dakota and western Minnesota.
Re-energizing Rural Economies
A re-energized workforce leads to stronger communities. Rural electric cooperatives are exploring and nurturing new opportunities to help ag and manufacturers, such as ethanol, biofuel, livestock development and processing plants, realize their full potential. These in turn create new opportunities for growth across the entire agriculture supply chain.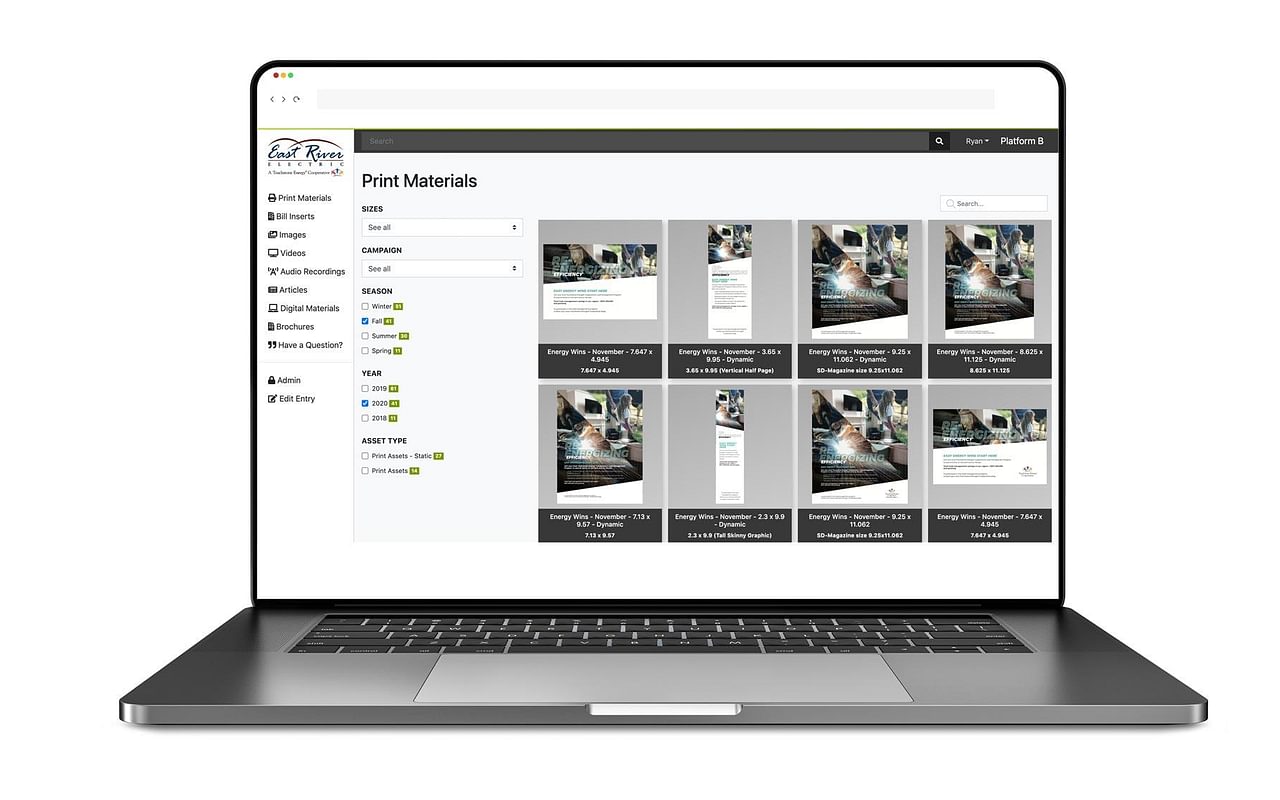 Results
Re-energizing Energy

With 24 individual co-ops, keeping consistent brand messaging gets tricky. Re-energizing Rural made consistency among a diverse grouping simple.
To ensure simple consistency, Paulsen developed customizable brand assets, including social media, print, direct mail and television, each of which was accessible through Paulsen's brand manager, Brand Traction.

The Re-energizing Rural campaign increased traffic to YourCoopPower.com by over 300% during campaign months.