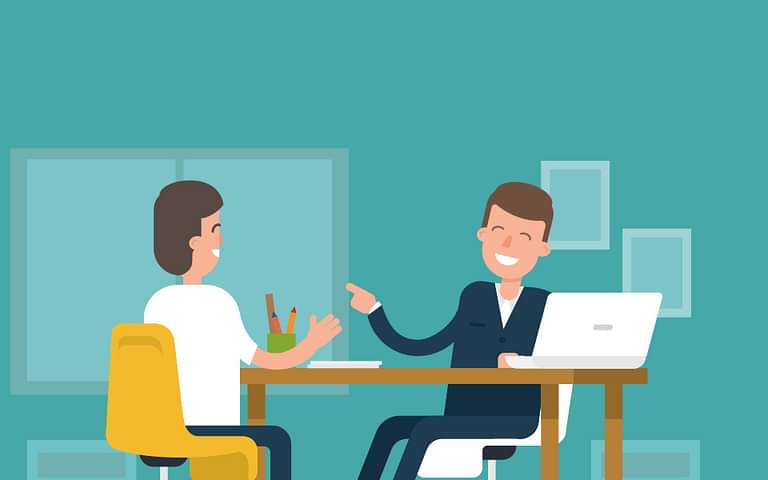 I recently spent a morning with 88 college students from around the region, most of who were pursuing majors in marketing, graphic design, social media or public relations. (A few, I suspect, were there to fulfill some arbitrary course requirement.) The event, hosted by the South Dakota Advertising Federation, was intended to connect industry veterans with the next generation of marketing professionals.
As the morning progressed, it became clear that these students genuinely wanted to learn more about the industry they would soon be entering. Of course, the most critical question was, "How do I get a job at your agency?"
This is what I told them:
Make an Impression with Your Professor
We know your communication and journalism professors. When we have an entry-level job opening, we don't usually post it online and wait for the applications to flood in. We call the universities and ask for a recommendation. We want to know who is about to graduate that stands out.
Get an Internship
I can't stress enough the importance of an internship. For three months, we get to test your talent, your work ethic and your ability to work with others—and you get to see if we are a good fit for your career goals. More often than not, we end up hiring our best interns.
Show Up
OK. Great advice, Mark. What if I wasn't the top in my class or couldn't score an internship with your agency? What should I do?
The best way to make an impression is to show up. Most students don't have the tenacity to make an appointment or, failing that, walk into the building and ask to meet with our Creative Director or Director of Client Services or anyone. Come prepared with a resume, a portfolio and a story. And, because you're trying to land a job at an ag agency, be sure to bring your passion for promoting agriculture.
Keep Trying
Things change quickly. We may get a new project or a new account tomorrow so we'll need to hire more people—fast. If that happens, you want to have your name at the top of our pile of resumes. So, keep in touch with us through an occasional email. "Accidentally" run into us at a trade show. Visit our website to see what's new. Send us your latest work. The objective is to stay connected.
Be Comfortable with Ambiguity
The best advice I ever got about working in this business is from Paulsen Executive VP, Industry Analyst, Greg Guse. He said ad agencies need astronauts, the type of people who know how to thrive in ambiguity. You have to be flexible enough to move from one task to another, with very little guidance. You have to be willing to change routines under stressful conditions. And most of all, you have to be able to work as a team.
He said, "If you can do all that, then you have the right stuff to work at an agency."
He was right.