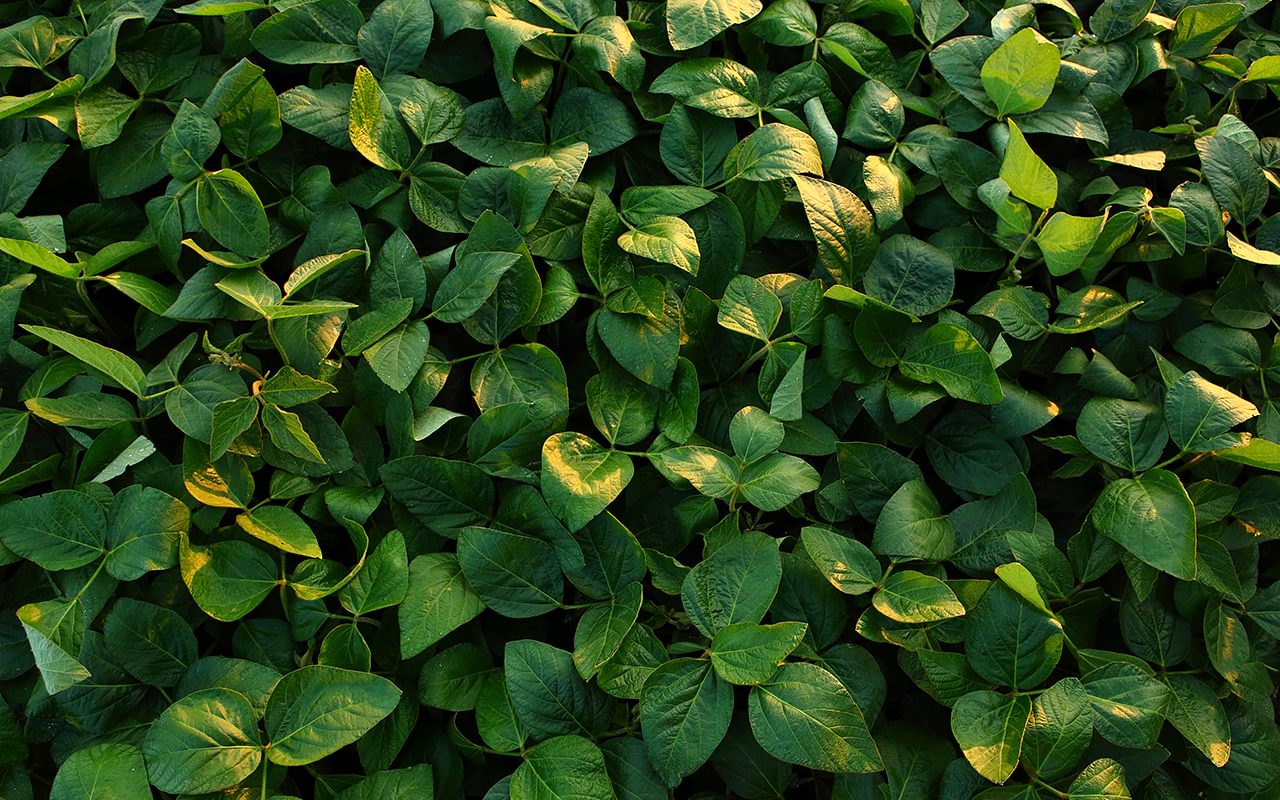 Visioning the Future of Kansas Soybeans
Client:
Kansas Soybean
Industries:
Services:
Strategy and Planning
Creative and Content
Audience Engagement
Building the farmer board's five-year strategic plan – and ensuring the process is engaging.
Challenge
Kansas soybean producers are represented by their checkoff (the Commission) and their grassroots policy organization (the Association). Under the leadership of an energized staff, the combined boards needed to create their five-year strategic plan, set actionable priorities and create a budget for their multi-million dollar program efforts. And, with more than 20 farmers on the combined boards, they had to find a way to do it so everyone's voice could be heard.
More often than not, when a commodity CEO schedules "strategic planning meetings" for their farmer board members, the farmers groan in anticipation of a long, boring meeting. Paulsen was also challenged with creating an atmosphere that was engaging and fun.
The deliverables had to be easy to digest and the plan had to be measurable.
Approach
Paulsen recommended primary and secondary research to guide Kansas Soybean's five-year strategic plan. This process aimed to help Kansas Soybean quickly and efficiently understand the needs and challenges of soybean producers while focusing on the actions needed to move the organization forward.
Research Methodology
Primary research gauged how board members felt about Kansas Soybean's role as it related to consumer outreach, education, research, building demand, and other efforts. Secondary research included Paulsen's agricultural and farmer-communication insights and resources from its relationship with dozens of agricultural businesses and commodity groups. In order to avoid starting from scratch, Paulsen also utilized the organization's previous planning documents, budgets, and surveys.
Collecting Feedback from 20 Farmers at Once
Imagine 20 people talking at once and being heard. Kansas Soybean utilized Paulsen's FOCUS platform in a real-time collaboration to allow their board members to anonymously express their thoughts and opinions while simultaneously receiving feedback from each other.

Kansas Soybean brought their board together in a large meeting, with laptops and tablets in hand. Paulsen's FOCUS platform, a secure cloud-based tool, allowed each farmer to answer questions asked by our in-room Paulsen facilitators on their own devices and immediately see the results of their peers' responses. Every participant had an equal voice, even in the most challenging discussions.

Creating Recommendations
Strategic planning is only as successful as collaboration and actionable insights from the discussion. The Paulsen team pared down hundreds of ideas and comments and prioritized them into a realistic plan which included some out-of-the-box ideas and some enhancements to current Commission and Association programs.
Results
Concise, actionable strategic plan delivered with high praise from farmer participants
Paulsen delivered the following recommendations for the Kansas Soybean Association and Commission as their five-year strategic plan.
A single sentence to direct their strategy (value proposition)

Top five priorities

Top three action steps

Recommended adjustments to their overall budget to match set priorities

Top three challenges and issues to keep on their radar

A decision-making filter
The information was distilled onto a one-pager which was laminated for use at each board meeting.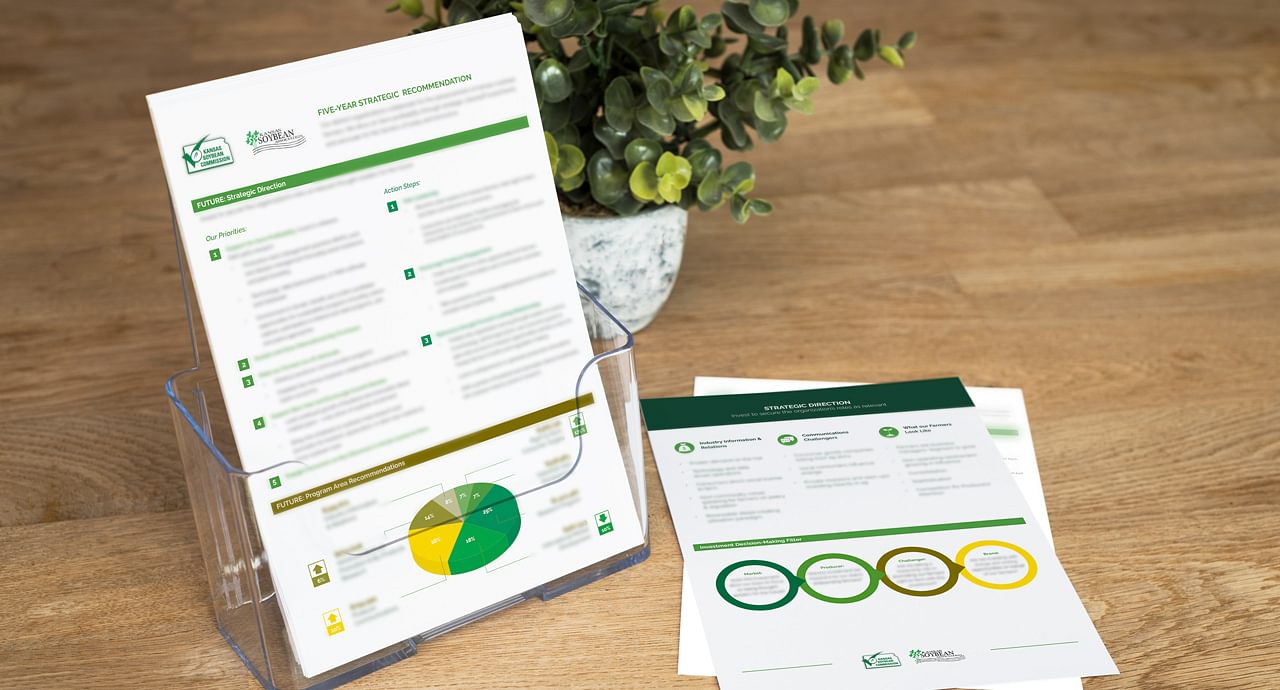 Decision-Making Filter
The decision-making filter is a simple infographic that board members are encouraged to refer back to when making investment choices. The four questions focus on producers, market, challengers, and the Kansas Soybean brand.
Kansas Soybean printed this decision-making filter on the back of the farmer name tents so they are viewable at every meeting.
FOCUS Session Earns High Praise
One of the goals for strategic planning was engagement and fun. This is what some of the farmers said about the process:
"[I liked] the ability to see everyone's responses without someone feeling guilty about speaking up."

"Digital platform was very helpful in gathering feedback. Provided equal opportunities to input for our quieter/stronger voices."

"I really liked this electronic format. I have participated in other sessions like this using flip charts/sticky pads etc., which have taken hours. This pulls it all together instantly."
When asked how effective the platform was in supporting the strategic planning process, the farmers gave Paulsen an 8.8 out of 10.