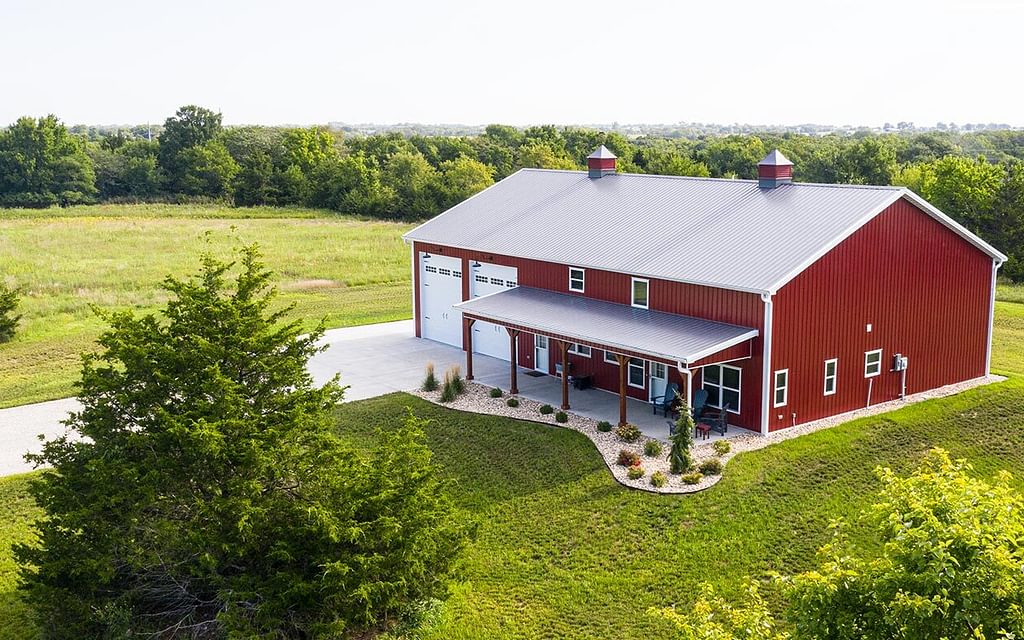 Selling a Product by Telling a Story
Client:
Quality Structures
Industries:
Services:
Creative and Content
Digital Marketing
Audience Engagement
We've all got a story to tell, and our work becomes even more transcendent when we're able to help clients tell their story in powerful new ways.
Challenge
Standing Out in a Crowded Market
Quality Structures (QSI) is a brand based in Richmond, Kansas, specializing in custom post-frame buildings for a rural audience. The company is trying to expand brand awareness beyond its current base in the Kansas/Missouri region and position itself as a leader in the custom post-frame construction industry.
Even with a quality product and high level of customer service, standing out in this market can be challenging—particularly as QSI attempts to grow and reach customers in new parts of the country.
QSI enlisted Paulsen to help distinguish the QSI brand and drive sales. Within that overarching goal, they needed a new creative concept to propel a brand campaign through print and digital advertising in FY2020.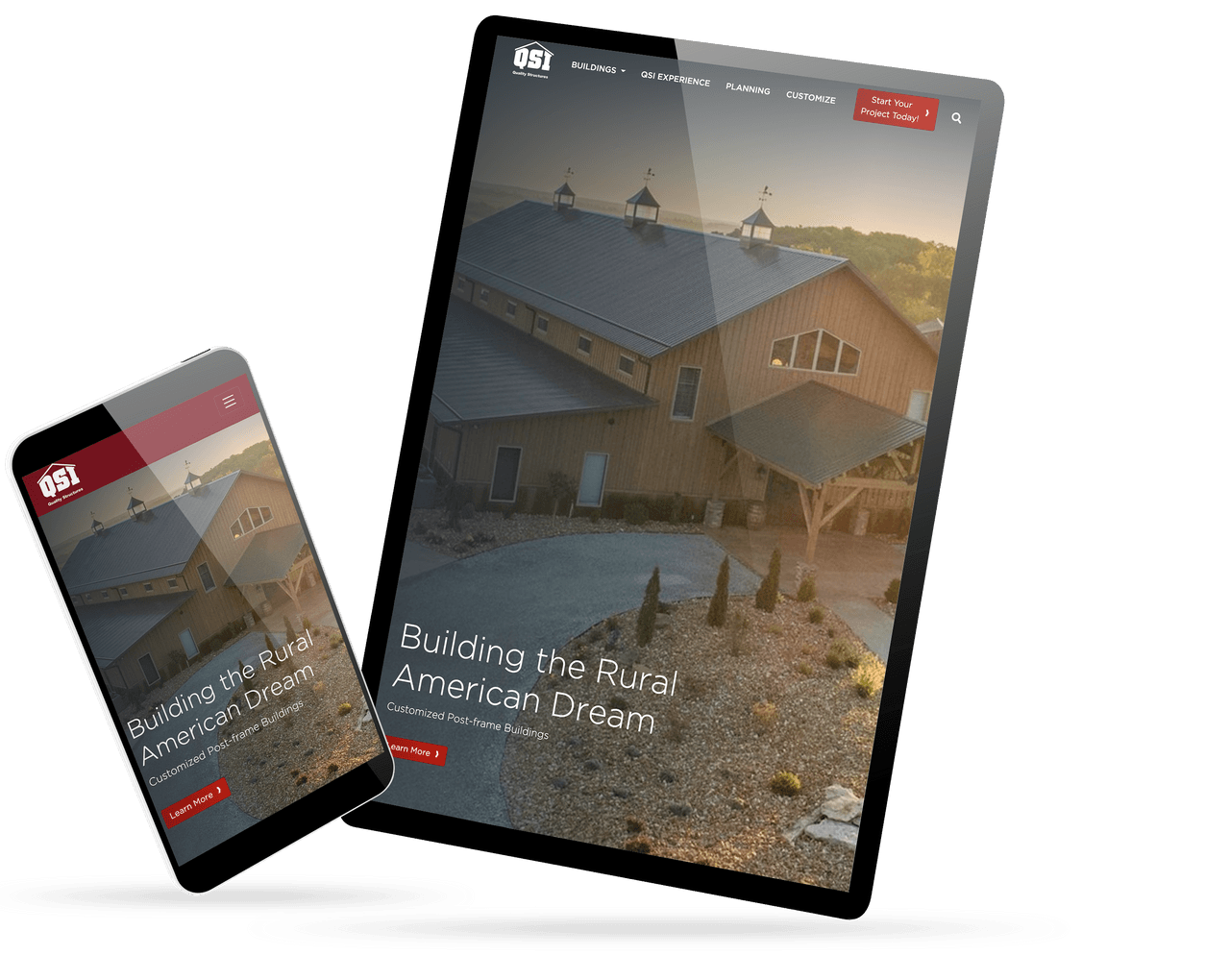 Approach
Go Beyond Selling a Product
As noted, the post-frame construction market is crowded. But as we worked with leadership from QSI, we observed that the brand has an opportunity to distinguish itself by leaning into its hands-off service model characterized by a single point of contact from start to finish.
To translate this into a creative concept, QSI messaging needed to go beyond just selling a custom building. It had to emphasize the smooth process by which the company delivered its product. It had to tell a story.
The QSI slogan, Building the Rural American Dream™, provided a solid foundation for this new story-driven approach to marketing. Our team presented a concept—"No More Somedays"—that captured this slogan's spirit and emphasized the role QSI plays in building the rural American dream.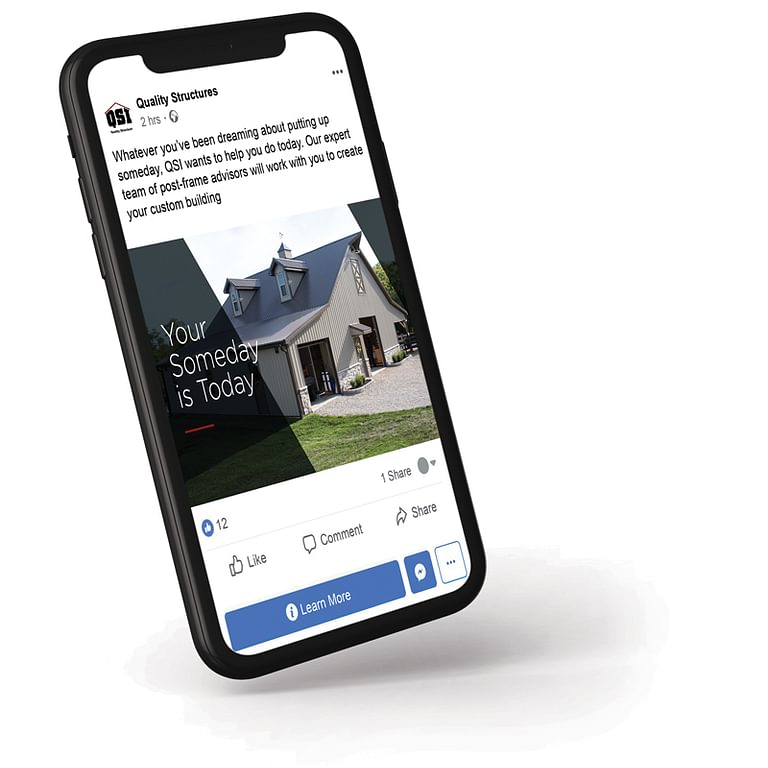 This concept ultimately influenced the content of QSI's new website, which our team developed and launched during the spring of 2021.
Our aim was to work with QSI to ensure this key message is woven across multiple channels. We wanted to make it impossible for a prospect or customer to spend time on the company website or interacting on social media or browsing the local newspaper without understanding the value proposition QSI offers.
We should also note that this concept grew out of understanding its significance. Because of connections to rural America reflected across our team at Paulsen, we are adept at helping brands in the agricultural and rural lifestyle sectors refine messaging to reach their target audiences.

Results
The No More Somedays brand campaign produced strong results for QSI. Moreover, the new creative concept and messaging provided a solid foundation for future awareness-building and lead generation.