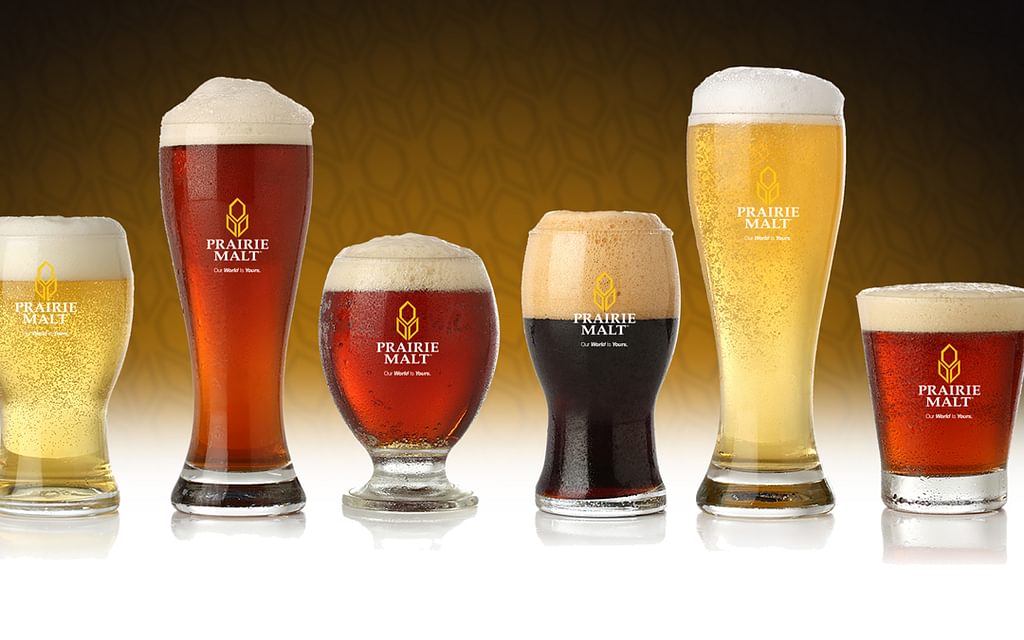 Perfecting Your Craft with a Brand Activation Plan
Client:
Prairie Malt
Industries:
Services:
Strategy and Planning
Audience Engagement
Creative and Content
An insightful, effective brand activation plan will help you define your narrative and stand out in a crowded marketplace.
Challenge
Positioning Your Brand as Both a Leader and a Trusted Partner
Prairie Malt approached Paulsen for help developing stronger brand identity in an increasingly crowded, competitive landscape for malted grains used in the brewing and distilling processes.
The craft malt industry has grown and evolved significantly over the past several decades, and leadership at Prairie Malt felt a sense of urgency to establish its expertise within the market.
Today, maltsters are promoting their ability to advocate for and collaborate with brewers and distillers, and a brand campaign seemed like a logical way to assert the value Prairie Malt offers its customers.
Also at play was a 2019 acquisition in which Belgian-based Axéréal purchased the entire malting portfolio belonging to Cargill, Prairie Malt's parent company.
This marked a new chapter for Prairie Malt as it began to operate as part of Axéréal's Boortmalt Group, the world's largest producer of malt following the acquisition. With significant change came a unique opportunity to define itself as a premium maltster with a worldwide network of North American and European malts.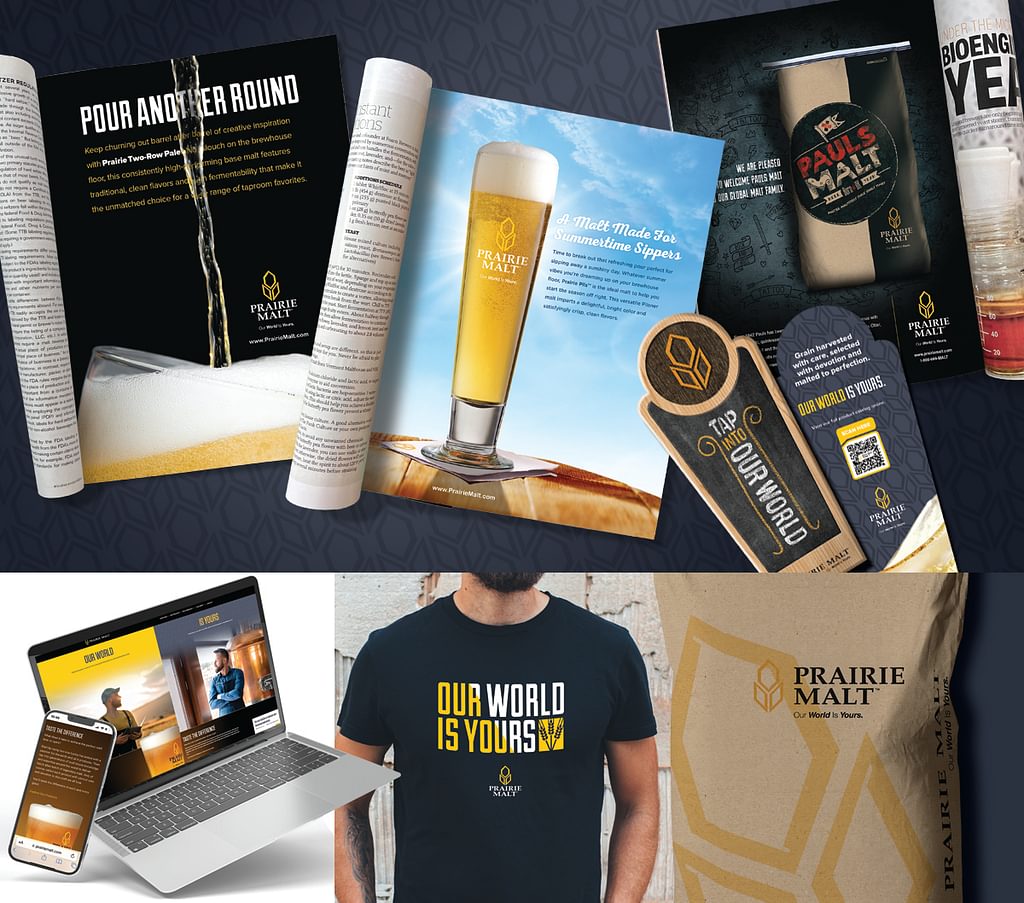 Approach

Gaining Insight from the Discovery Phase
As with any brand activation plan, we began by engaging in what we refer to as a discovery phase.
This process involved sitting down with members of the Prairie Malt team and with current customers to gather as much information as we could and learn what it is that sets the brand apart. We also performed market research and competitive analysis to gain a better understanding of the context in which Prairie Malt hoped to thrive.
What we discovered was that the Prairie Malt team had deep roots in the craft industry.
Each of its account executives possessed Cicerone®️ certification and most had spent a significant amount of time working for breweries and bottle shops. Several had also worked on the distribution side for some of the most notable brand names in the industry.
And on the other end of the equation, we observed that craft brewers and distillers value expertise and personalized service from their malt suppliers.

Results
Building a Plan Around a Singular Value Proposition
The brand activation plan we developed for Prairie Malt was built on and around the tagline "Our World Is Yours."
What we wanted to evoke with this statement was the passionate vision and identity the brand held in common with its customers.
From its sales team to the staff managing its malt houses to even the farmers growing barley in the prairies of Western Canada, Prairie Malt reflects a shared commitment to and deep appreciation for the craft industry.
The tagline also created space for Prairie Malt to speak about its relationship with Boortmalt Group and the world of possibilities this presented to its customers.
We recommended that this core principle guide any and all brand messaging—print and digital media, promotional items, web content, product packaging and more—and that the brand use it as an opportunity to build greater equity.
On a tactical level, our plan included recommendations to invest in digital marketing and paid search to amplify awareness of the brand, a redesigned website with greater emphasis on its customers, and paid and organic efforts to position the brand as a thought leader within the industry.
The website redesign, coupled with the other tactical efforts to drive customers to their new-and-improved online platform, has paid off significantly for Prairie Malt. Website traffic increased by 400 percent within a year of launching the brand campaign.