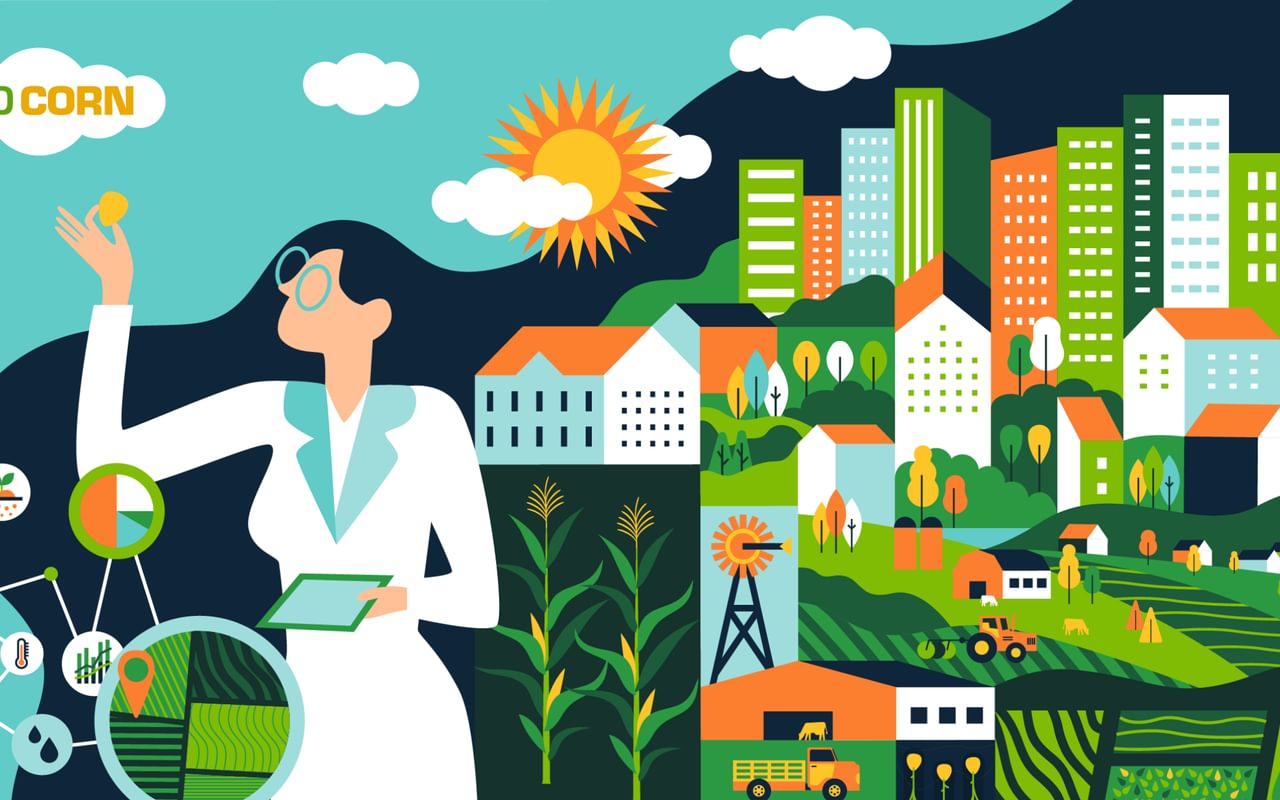 It All Starts With A Seed
Client:
SD Corn
Industries:
Services:
Creative and Content
Strategy and Planning
Audience Engagement
We developed a memorable, award-winning campaign to help the South Dakota Corn Utilization Council connect with a consumer audience that was younger and more diverse than ever before.
Challenge
Unpacking complex agricultural concepts for a consumer audience can be challenging for a farmer checkoff organization.
What is precision ag? How does planting cover crops benefit the earth? Why is farming important to job growth and economic opportunity?
South Dakota Corn approached us with the goal of making the answers to these sorts of questions about agriculture both accessible and impactful for their 2021–22 consumer campaign.

It All Starts With A Seed
Approach
Tasked with reaching an increasingly young, urban and diverse audience, we incorporated bold, colorful illustrations and animation as well as a down-to-earth, conversational tone into the It All Starts With A Seed campaign for South Dakota Corn.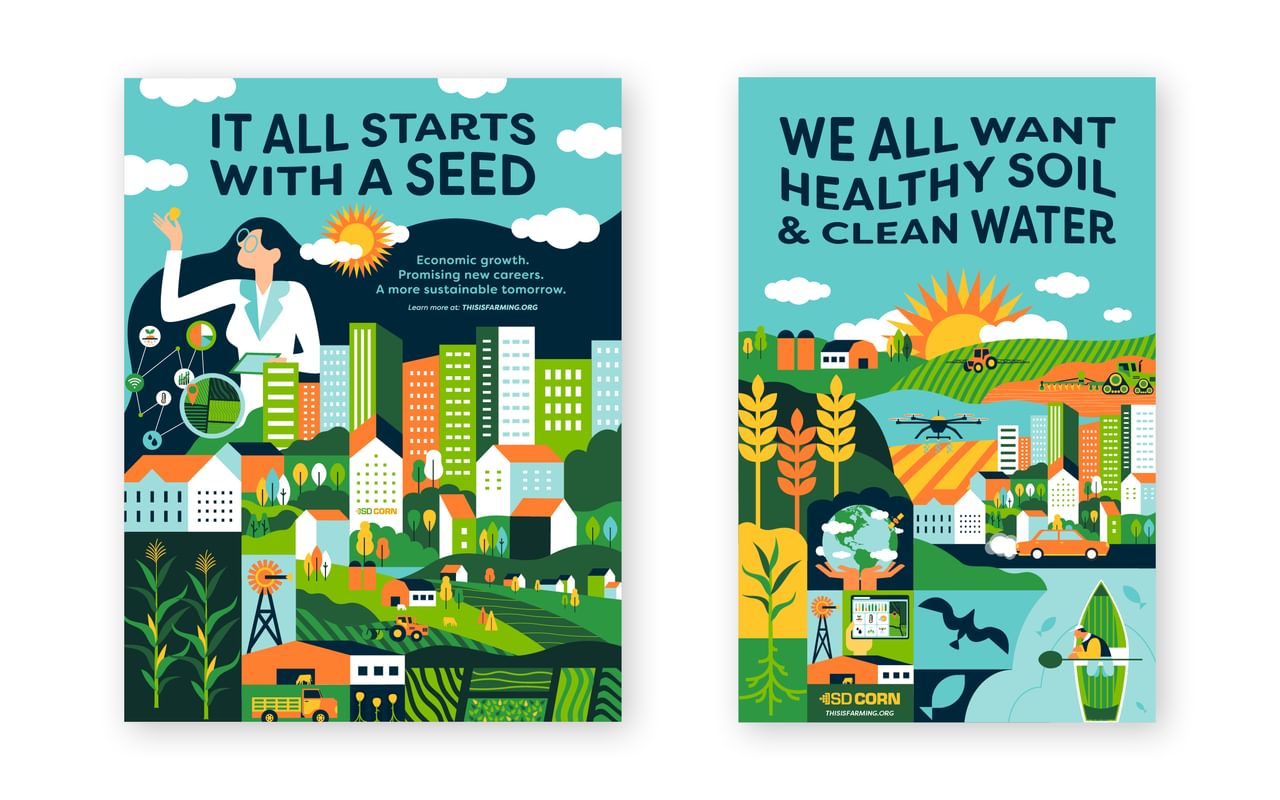 This ultimately played out in the form of a memorable brand experience that transcended countless media channels: Outdoor advertising, digital placements, print, TV and streaming, radio, event sponsorship, web content and more.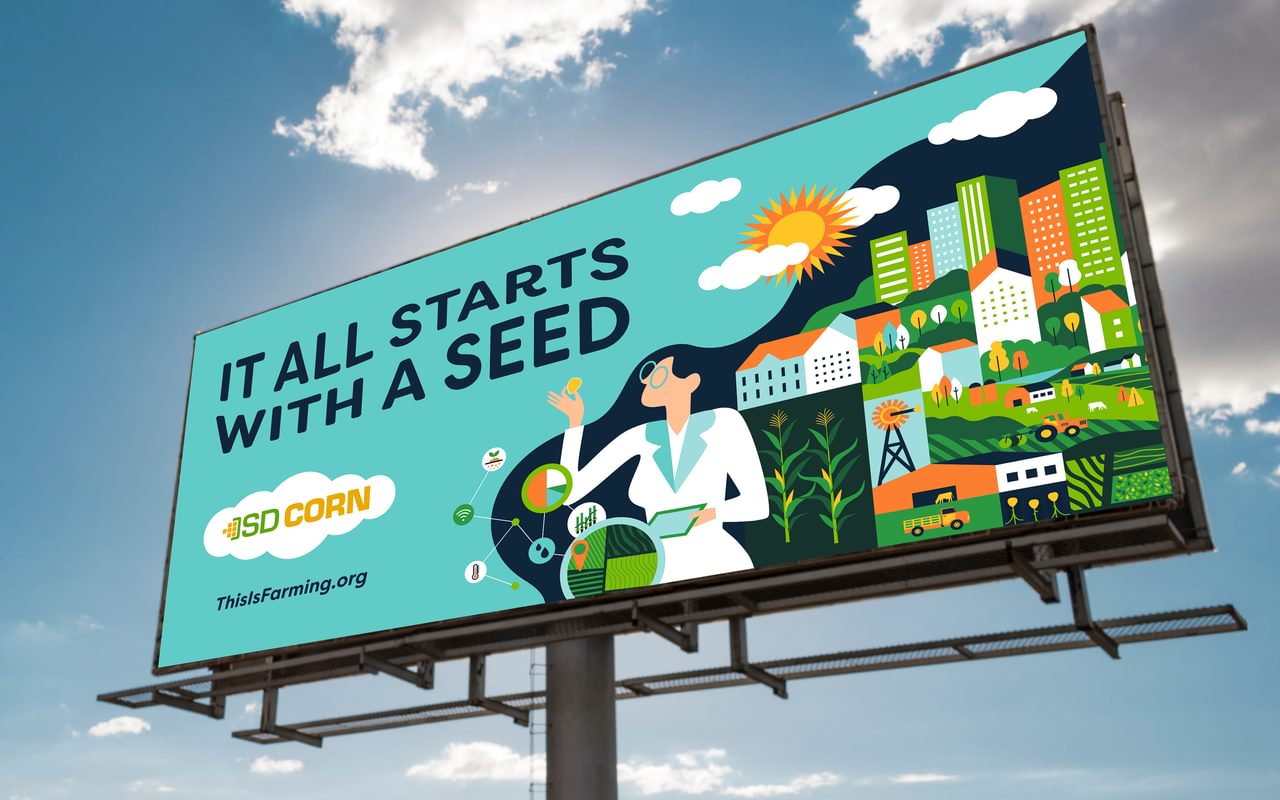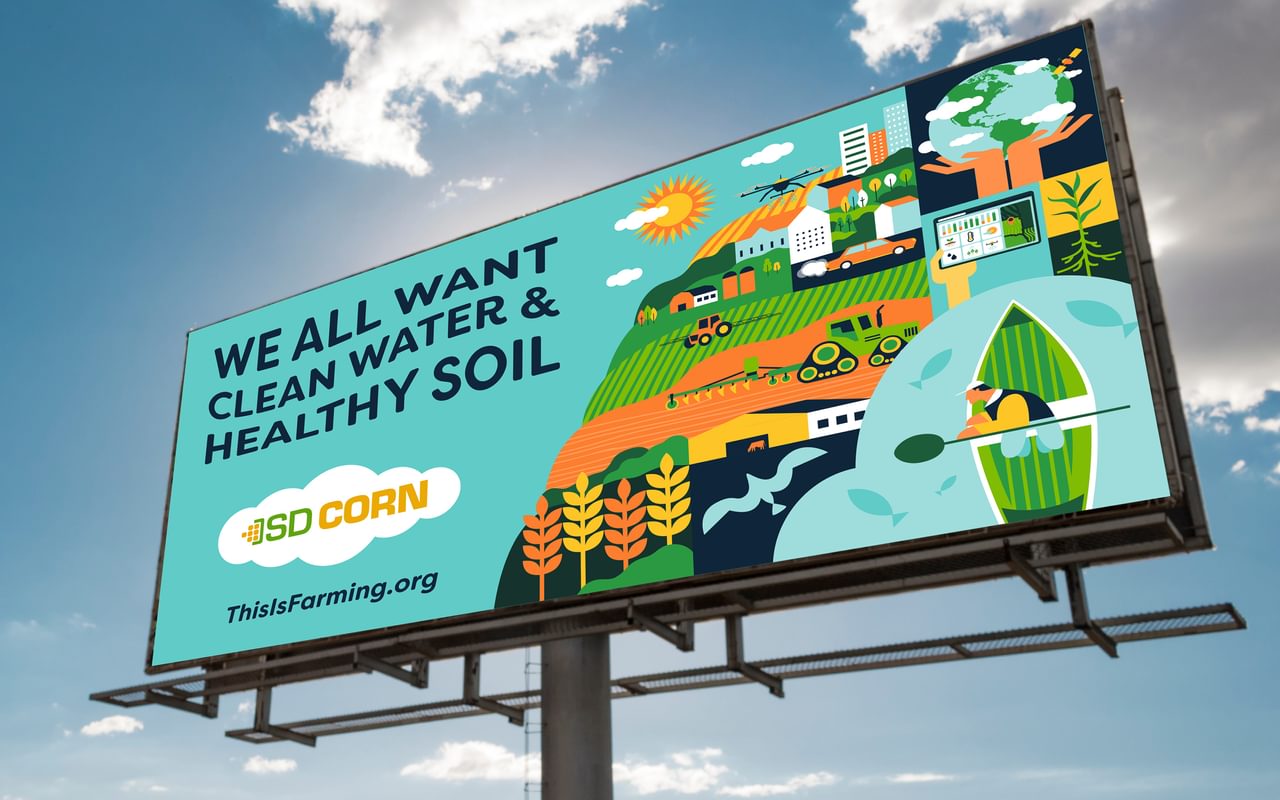 Results
The It All Starts With A Seed campaign performed exceptionally well. It won three Silver honors at the 2022 American Advertising Awards hosted by American Advertising Federation – South Dakota. The following year, the campaign earned 7 First Place trophies at the National Agri-Marketing Association Region 3 Best of NAMA Awards as well as the coveted Best of Show honor for advertising.
Its reach extended far beyond industry accolades, though.
Outdoor advertising in key high-traffic areas reached commuters in primary media markets throughout the state. Web traffic to ThisIsFarming.org was strong throughout the campaign, with 10,497 site visits and a 54 percent increase in direct traffic over the previous year's campaign.