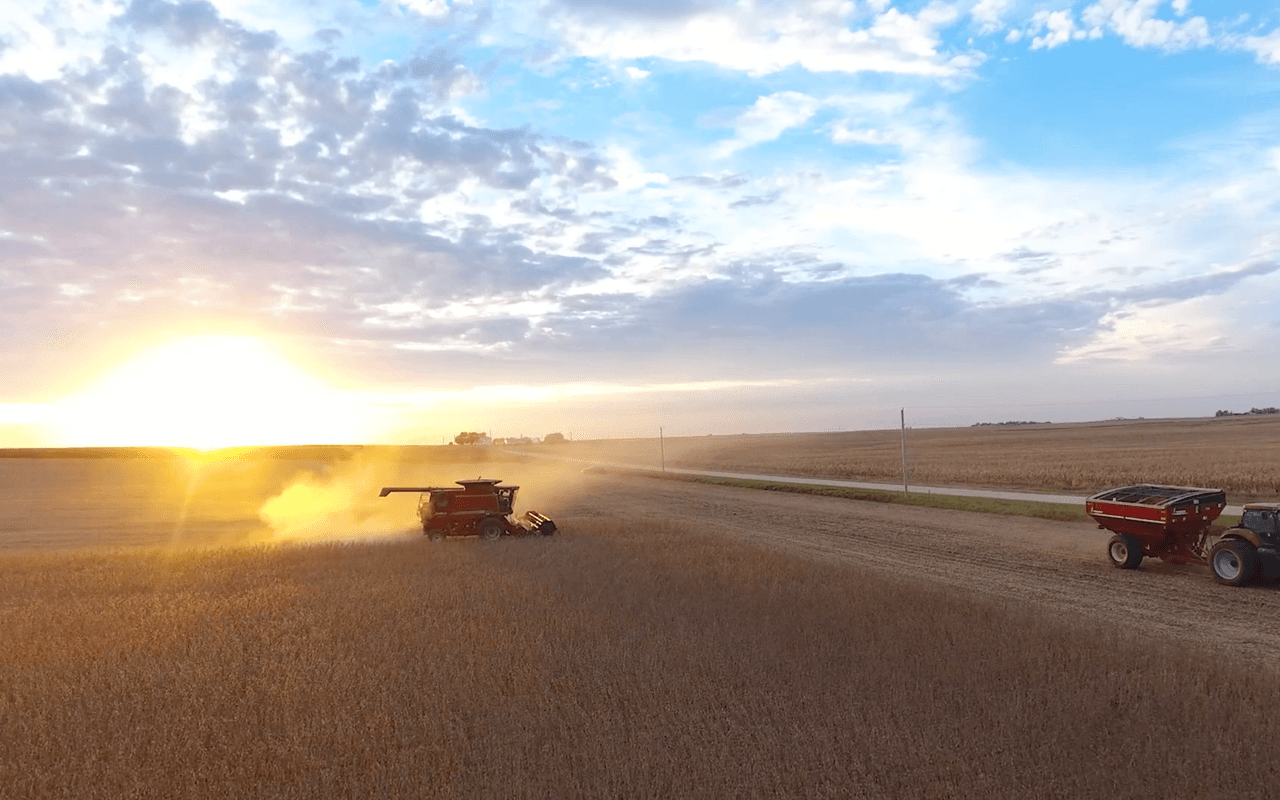 Bringing Two Farm Cooperatives Together For Even Greater Impact
Client:
Landus Cooperative
Industries:
Services:
Strategy and Planning
Creative and Content
Audience Engagement
Any business merger presents some challenges. When executed thoughtfully, however, there is an opportunity to develop a cohesive brand that builds on the strengths of both entities.

Challenge
Getting Collective Buy-in for a New Cooperative
The executive leadership and elected boards from two Iowa-based cooperatives—Farmers Cooperative (FC) and West Central Cooperative—approached Paulsen regarding their potential merger to become one entity.

But to execute such a unification, the two organizations needed to secure approval from a two-thirds majority of votes cast in a special ballot initiative. Furthermore, they were required to achieve a voter participation threshold of 50 percent (plus one) of total members from each cooperative for the results to be valid.

It was imperative that they develop a communication strategy aimed at:
Driving participation in the upcoming ballot initiative
Educating farmer-members regarding the benefits of unification
These two objectives would demand a multi-channel strategy targeted to the existing cooperatives' respective farmer-member audiences. Since approximately ten percent of the total voting population were members of both cooperatives, communications also needed to be streamlined and cohesive in terms of messaging.

Approach
Connecting with Two Distinct Audiences in the Same Rural Space
First and foremost, we needed to understand how cooperatives are built by and for member-owners. Any communication piece had to maintain the familiar, authentic tone and style both audiences expected from their respective farm cooperative.
Fortunately, our team at Paulsen largely reflects the rural identity of our clients. The cooperative way is woven into our shared experiences, so we felt well-positioned to support FC and West Central with member outreach.
We worked with leadership from the two cooperatives to develop a series of communication assets, including:
Direct mail
Email communications
Press releases
Media placements (newspaper/radio advertisements)
Field signs
Website landing page for the proposed new entity (Landus Cooperative)
Our team designed this communications campaign to reach a rather dispersed audience in rural communities across Iowa and southern Minnesota. Deploying targeted outreach tactics (e.g. direct mail and email marketing, hyperlocal media placements, field signs, etc.) seemed like our most efficient, cost-effective path toward connecting with the right stakeholders in the proposed merger.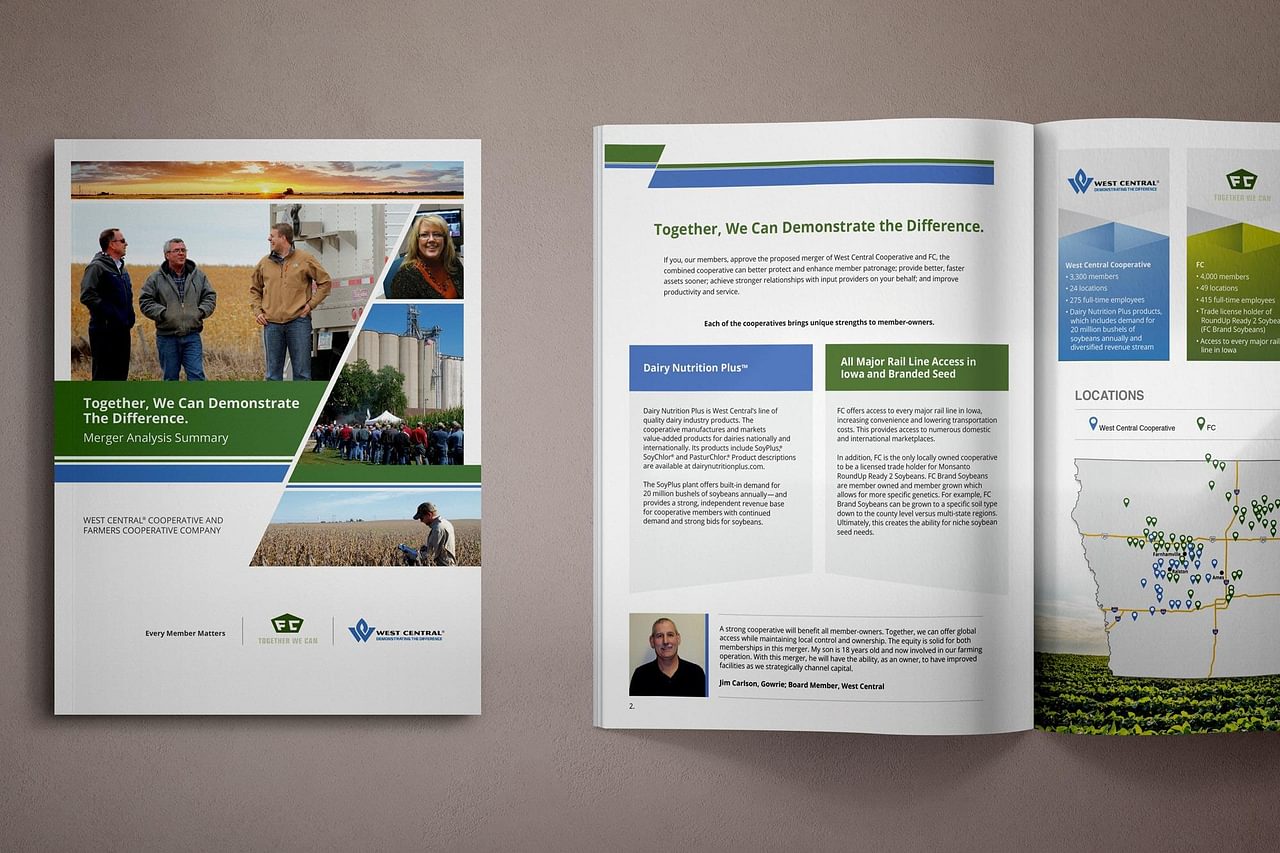 In addition to laying out the tactics and assisting with execution, we helped FC and West Central develop and refine messaging to achieve their objectives. This included explaining the merger process and procedures, outlining the proposed benefits of unification and announcing local events designed to engage members and facilitate voting on the measure.
Concurrently, we needed to work with FC and West Central leadership and employees to develop a new name for the cooperative to include in the ballot measure. (If the requisite number of member-owners voted in favor of unification, this would be the new cooperative's identity; should the unification effort fail, the name would be scrapped.)
Our team conducted in-depth interviews and surveys to learn more from board members, employees and member-owners. The purpose behind this process was twofold:
Learn more about the respective identities of the two cooperatives; and
Assess the collective vision for the new cooperative.
We presented a well-developed list of potential names with supporting rationale to West Central and FC leadership. They ultimately selected Landus Cooperative as the identity for the new cooperative. By combining the words land and us, this name emphasized the importance of shared ownership in the cooperative model and paid homage to a farmer's greatest resource and responsibility—the land.
Results
Landus Cooperative Is Formed

Upon securing the requisite votes (and voter participation) to complete FC and West Central's merger, Landus Cooperative legally launched in April 2016.




Industry partners and analysts alike commented on the high hurdle the two cooperatives had cleared by successfully achieving unification. Our client suggested that it seemed unlikely they would have met either threshold without the frequent, consistent messaging we helped them develop and deploy.

To best steward member-owner resources, both parties agreed to wait on logo and brand development until voting results were in hand. Following the December results announcement, our team quickly kicked off a full-scale brand creation process.
We offered more than a dozen logo options for the newly-formed Landus Cooperative. The Board of Directors then narrowed this selection down to three finalists and reached a near-unanimous decision on the logo that is still in use today. This direction also laid a foundation for the full brand style guide and collateral plan we were to develop.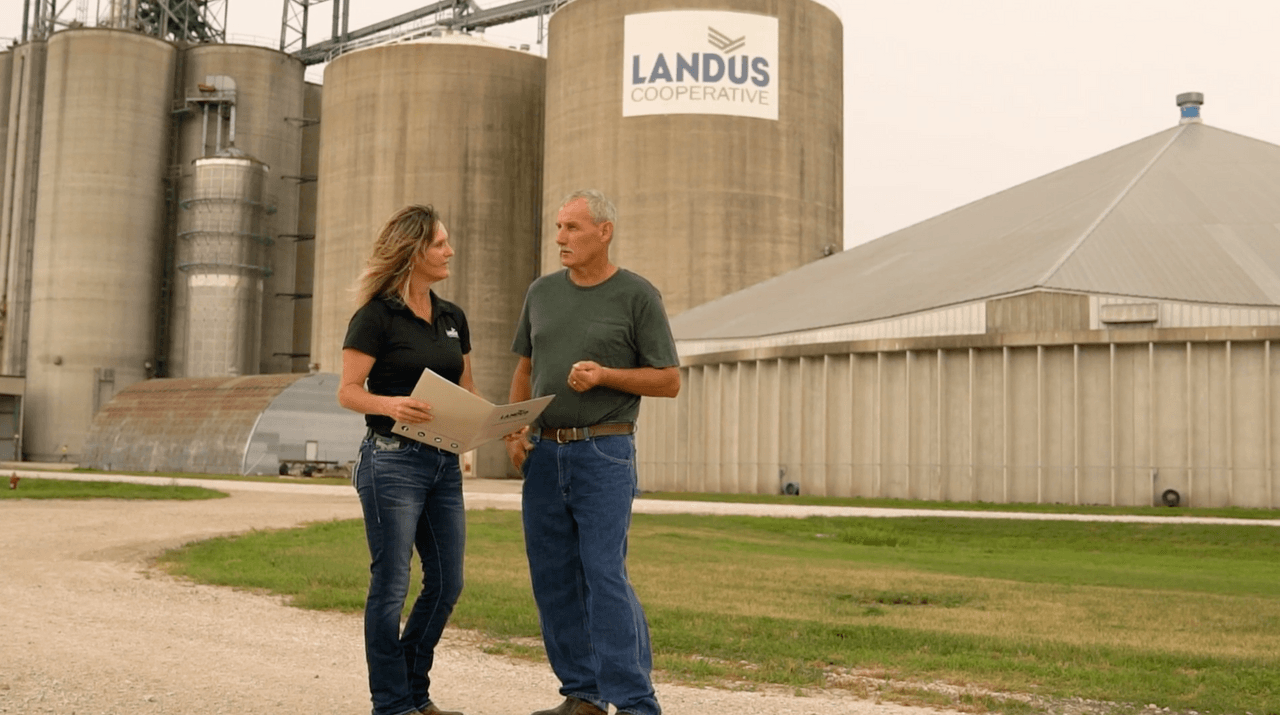 In addition to establishing a new visual identity and representation of the business, the cooperative faced a time crunch: Beginning April 1, all DOT-regulated vehicles had to be on the road with the new logo to avoid fines. The cooperative also wanted all of its employees to own new Landus Cooperative gear on their first day as a new entity.
All told, our team delivered on a logo, brand style guide and print-ready creative concepts in less than three months.
Today, Landus is Iowa's largest farmer-owned cooperative—with more than 600 employees across 60 communities—and has appeared several times of the USDA's top 50 cooperatives in the U.S. based on revenues.