Creating awareness for a new product within the farmer and ag retailer marketplace via relationships with farm broadcasters.
Challenge
Build awareness for a new corn herbicide in the highly competitive Corn Belt market
Belchim Crop Protection USA needed a strong campaign to launch its TOUGH corn herbicide into the highly competitive Corn Belt. The newly EPA-registered product offered a wide range of benefits for producers against weed resistance challenges but had little brand awareness among ag retailers and farmers in the target market.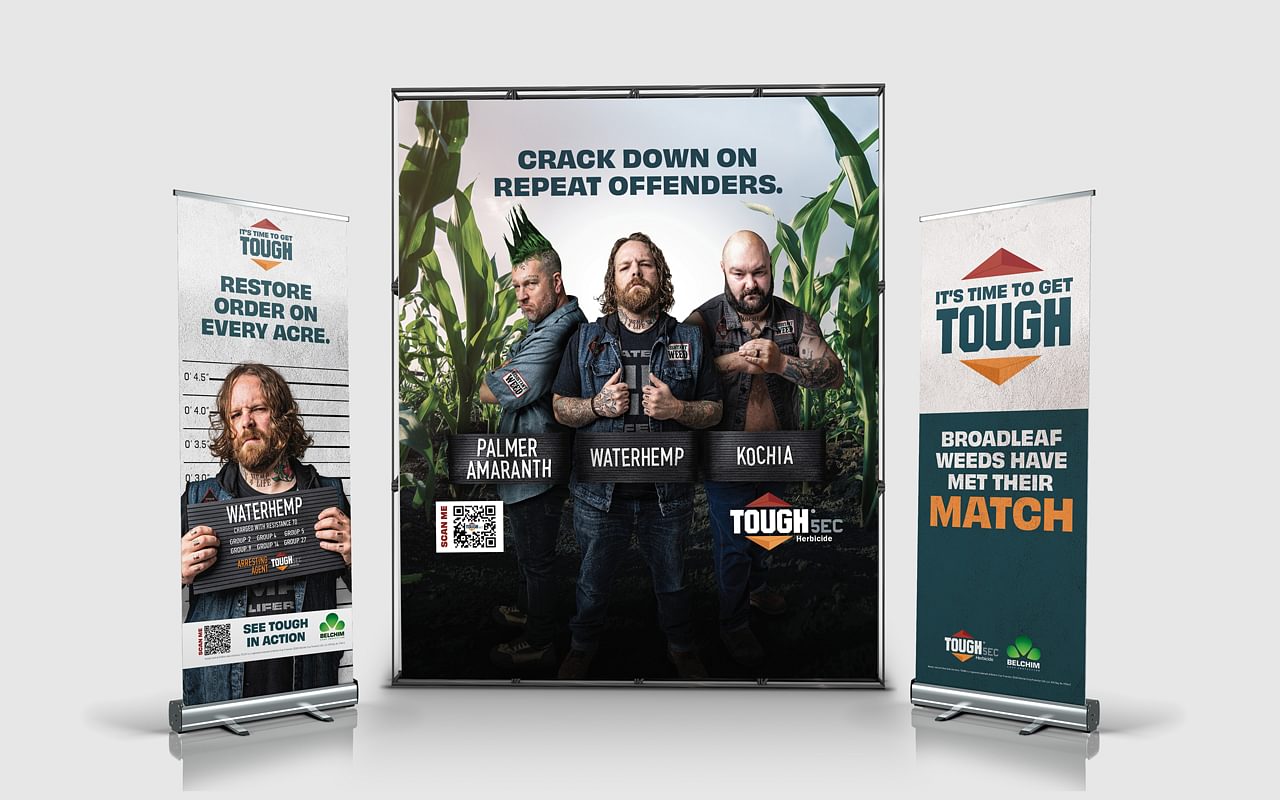 Approach
Primary and industry research as the backbone for a new GoToMarket approach
As part of a larger GoToMarket strategy to introduce TOUGH as a new-to-the-market corn herbicide, Paulsen recommended a full media relations plan in addition to regional and national paid placements.
Paulsen recommended launching public relations efforts at the National Association of Farm Broadcasters (NAFB) Trade Talk.
"Trade Talk, the centerpiece event of the NAFB National Convention, connects the ag industry with member broadcasters to discuss issues and topics important to their organizations, associations and companies," according to its website.
Belchim had never participated.
The program was robust.
Sponsorship: Paulsen worked on Belchim's behalf to select an appropriate sponsorship and ensure all creative assets were delivered ahead of schedule.
Exhibit Booth Art: Using existing campaign creative, Paulsen designed a show-stopping backdrop to be used for video and radio interviews. The artwork included a QR code for a freshly launched landing page (TOUGHonWeeds.com) - built by Paulsen - to allow the company to measure the full campaign's success.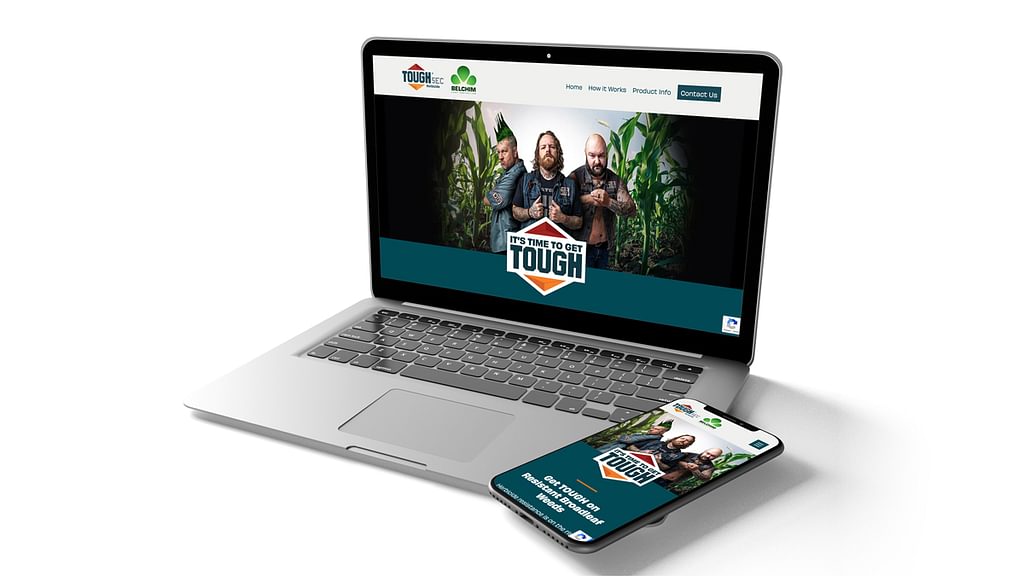 Media Kit Outline: Paulsen's Director of PR, Matt Merritt, outlined the assets needed for an effective media kit. The Paulsen team also made recommendations for marketing swag and additional handouts.
Message Training: Belchim leadership welcomed the opportunity to prepare for their first-ever aggressive reporter relations push. Merritt worked with the team to craft newsworthy talking points and enticing news hooks to grab the attention of busy rural broadcasters. Belchim's spokespeople participated in several practice sessions both virtually and in person.
Pre-Event Pitching: Before attending the November event, Merritt utilized his existing ag-industry relationships to promote Belchim's participation. Paulsen coordinated their PR media outreach to coordinate with the company's paid media plan.
On-Site Coordination: Annually, approximately 125 reporters attend the event which features several rows of tradeshow-style booths each featuring spokespeople to host interviews. The gamut of the agricultural industry is represented. In addition to two Belchim spokespeople and a Belchim coordinator, Paulsen provided two industry leaders to coordinate on-site interviews, bring reporters into the Belchim booth, and track interviews for follow-up. The Paulsen team also served as event photographers to collect images for Belchim's social media channels.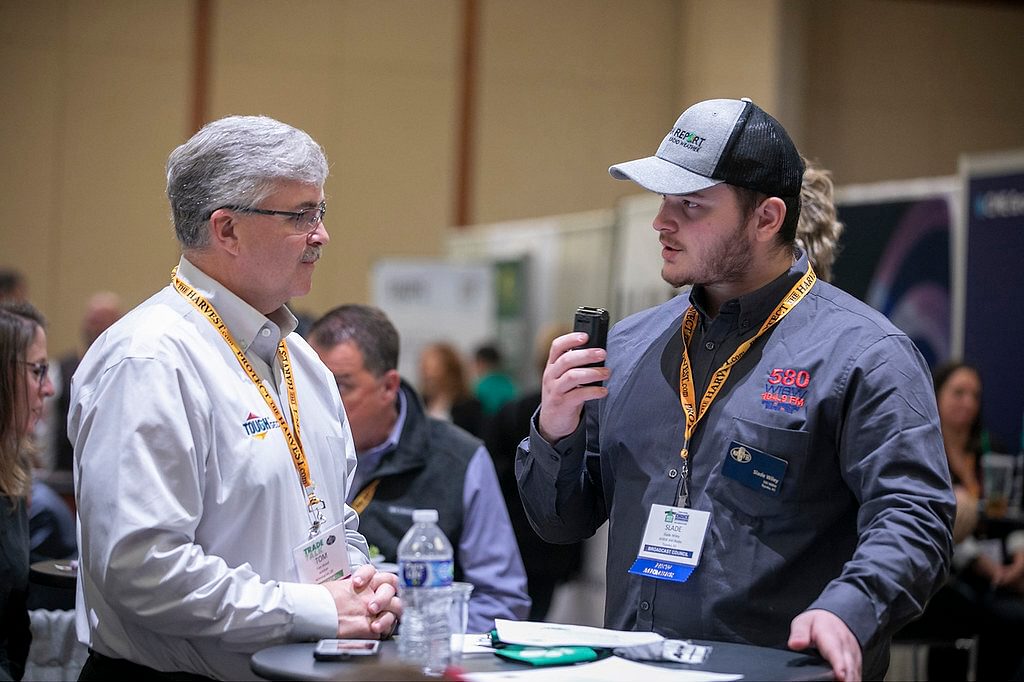 Results
A full day of interviews, happy clients, and new sales leads
Trade Talk opens at 7:00 a.m. and by 7:10 a.m. the Belchim team was completing their first interview. Over the course of the next six hours, more than 25% of TradeTalk registered reporters conducted interviews with the Belchim team including some of the nation's leading broadcasters.
With more than 30 interviews recorded on-site, the Paulsen team went to work after the event collecting audio copies for the Belchim team to share with clients and teammates.
Most importantly, the key talking points were spot-on for the target audience.
"I asked [our new lead] how he heard of TOUGH and he said he was listening to the Big Show interview on WHO [from Trade Talk]. NAFB TradeTalk was an excellent interview and use of funds." - Colleen Tocci, Belchim Communications & Product Manager.
With Paulsen's assistance, Belchim signed up for a repeat performance as soon as the 2023 TradeTalk sponsorships were available.