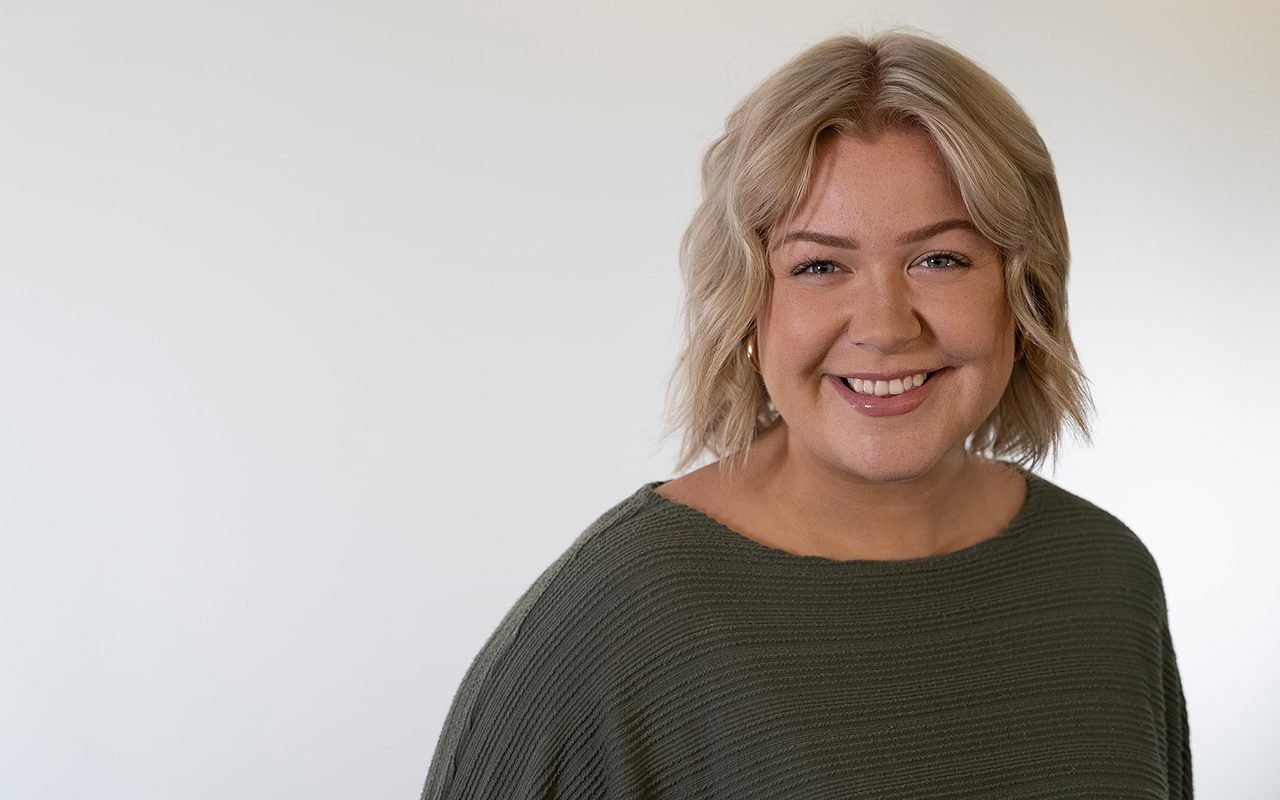 We're excited to introduce Emily Johnson—EmJ for short—as the newest member of our Account Service team.
EmJ earned a bachelor's degree in advertising and social media from South Dakota State University last spring and served as the school's Advertising Club president during her senior year.
"EmJ's addition to our team will only strengthen our ability to nurture client relationships and support their marketing objectives," said Marcus Squier, VP, Client Services. "Her strong service orientation and enthusiasm for helping others make her a great fit at Paulsen."
"I like helping people," said EmJ, who began her new role as Account Coordinator in April. "Being able to develop client relationships and make sure their expectations are met is exciting for me."
EmJ was born in Texas and grew up outside of Dallas before moving to Mitchell, S.D., when she was nine years old. "Going to my grandparents' farm and riding in my uncle's combine was part of my childhood," she said. Revisiting those agricultural roots through her work with Paulsen's clients is particularly exciting.
Outside of work, EmJ enjoys spending time outdoors with family and friends. She looks forward to building connections and exploring things to do as a new resident of Sioux Falls.