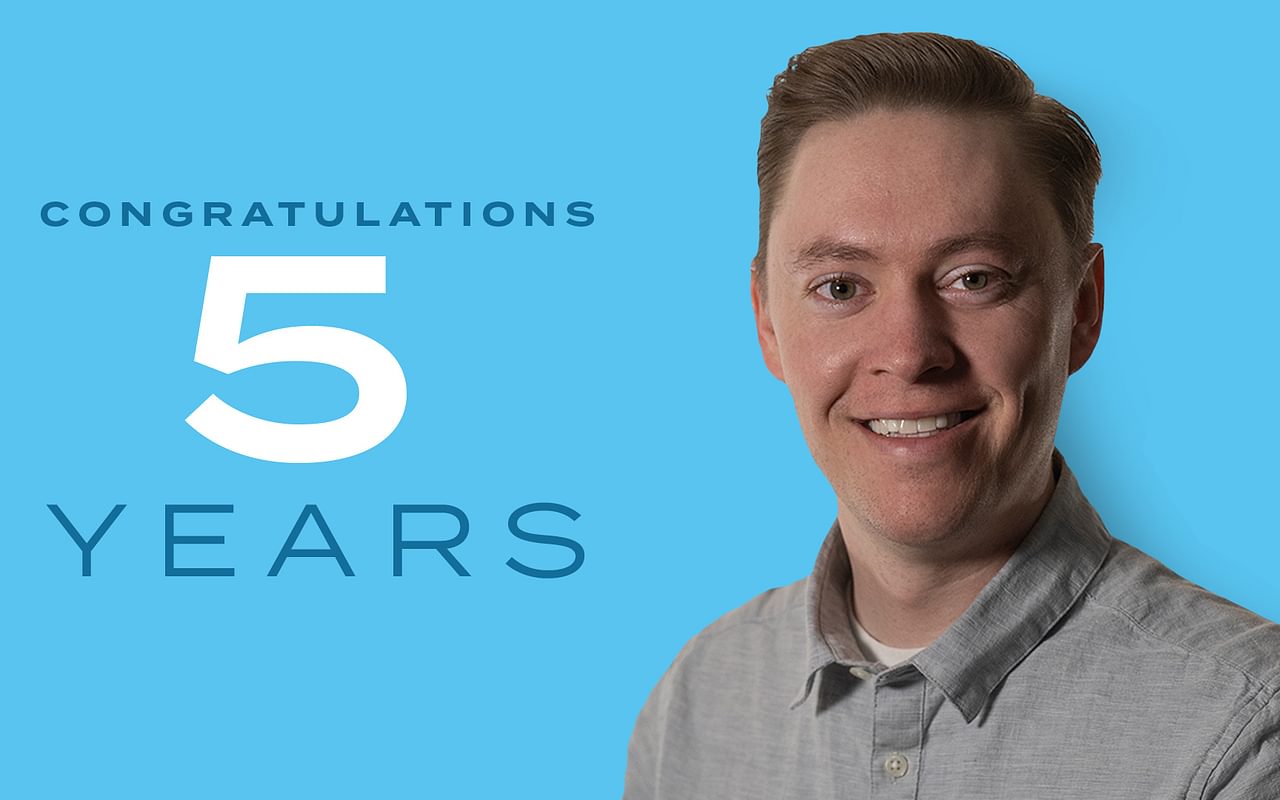 Michael Strand arrived at Paulsen as a front-end developer in 2017, having built a strong repertoire doing freelance work in the digital design space.
It was his introduction to working in an agency setting, and being part of a cohesive web department expanded his skill set even further. In 2019, he transitioned into the digital engineer role, and he has thrived ever since.
The consummate team player
"Michael is such a wonderful person to have on our team," says Sara Steever, Chief Technology Officer and Partner at Paulsen. "He's a versatile developer who is constantly learning new, creative ways to address web challenges our clients face. He's a real team player, and that makes a huge difference."
That affirmation resonates with Michael. "Adaptability is my top strength," he says. "From a work perspective, the types of challenges I've faced have really stretched me—and strengthened me as well."
He estimates that he's worked on close to 70 web projects during his five years at Paulsen, and each one has provided a new opportunity to grow.
"The work I find the most joy in are the projects where you're able to add a little extra creativity," says Michael, whose artistic outlook influences his approach to web development.
He has been able to navigate the balance between form and function in developing new sites for clients, and that has translated to some outstanding work—including several award-winning projects.
"We always want to be able to push our clients to look at performance and accessibility alongside the visual elements of the site," explains Michael. "It feels really gratifying when that comes together."
"It's a family in a way."
Being at Paulsen means more to Michael than just his daily work as a web developer. "I feel like it's a family in a way," he says. "You know that the rest of the staff care about you as a person. That's the thing that speaks the loudest to me."
Michael's wife gave birth to twins shortly after he was hired, and his family has grown alongside his career trajectory in the years since (the Strands now have four children in all). He speaks fondly of the support he has received and the relationships he's been able to develop throughout his tenure.
"I appreciate being able to connect with people and learn about their lives," he explains, "and I enjoy the in-depth conversations we get to have outside of the typical work conversation."
For Michael's colleagues, the feeling is mutual.
"Michael means so much to the Paulsen team," says Marcus Squier, Paulsen President and CEO. "He's constantly stepping in when he sees a need and is willing to do whatever it takes to help our clients. And beyond that, he is a very thoughtful person who clearly cares about the people around him."